Overview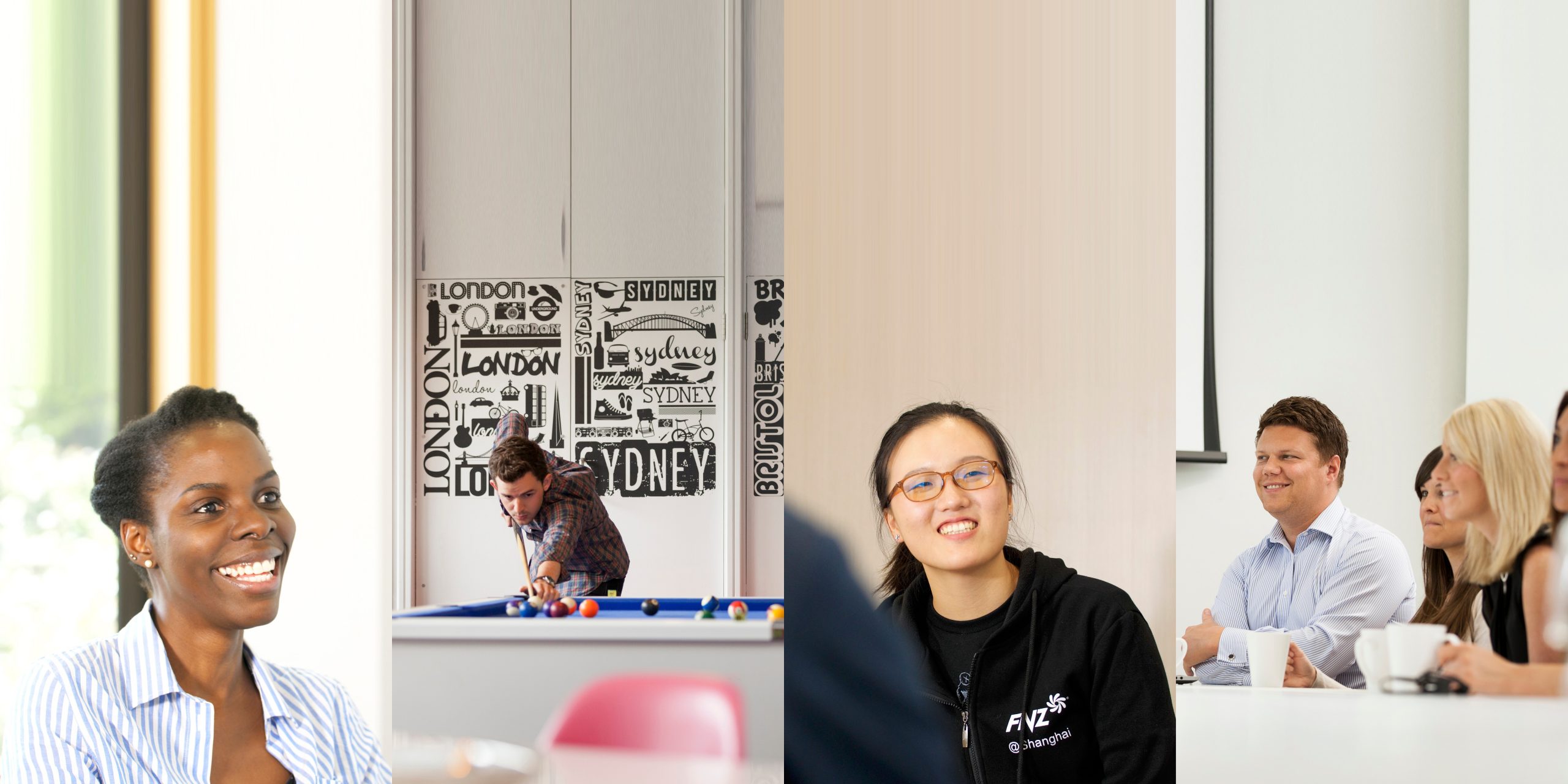 Job Locations:
Edinburgh – United Kingdom
Berlin – Germany
London – United Kingdom
Brno – Czech Republic
Dublin – Ireland
Role Requirement:
Candidate can currently be based in Spain or in the UK, Ireland or another European location when appointed but must be willing to relocate to Barcelona or Madrid Q2 (April) 2021.
A relocation package will be provided along with a salary adjustment to the local market rate.
Candidate must speak fluent Spanish & English and be able to conduct day to day business in both languages.
Role Description:
The Analyst Tester role has responsibility for the business and functional solution design and technical analysis of FNZ's platform capabilities and business processes within their client aligned team.
They will work both independently and within a client aligned team to examine existing IT systems and business models, analyse requirements (both business and technical) and to translate these into functional specifications and core functionality documentation.  The Analyst Tester will manage stakeholders (internal and external) to ensure solution design meets requirements.  The Systems Analyst will work with IT developers to provide oversight and clarity on the development solution.
The Analyst Tester will gain a broad knowledge of FNZ platform capabilities and a deep understanding of assigned functional areas of the FNZ platform.  Will be called upon on a consultative basis to support Solution Consultants in workshops and provide input into requirements/MWS documentation. They must drive Solution Consultants and customers towards adopting FNZ's existing platform functionality and business model; and work with System Design to ensure any enhancements are in-line with FNZ's strategic business initiatives and SDLC.
Specific Role Responsibilities:
Develop and maintain a deep knowledge of the platform functionality and business processes related to their nominated functional area
Educate and prepare customers (external and internal) on core FNZ platform functionality.
Work with stakeholders (internal and external) to develop solutions to meet business and technical requirements.
In solution definition promote existing FNZ functionality, processes, and 3rd party agreements wherever possible
Provide support to Solution Consultants in customer workshops and input into requirements on a consultative basis
Discuss, understand, and document Systems specifications with Solution Consultants and Development Leads
Produce Systems artefacts as per FNZ SDLC
Contribute to and maintain a knowledge repository for solution orientated artefacts
Work with solution consultants, developers, and managers to ensure business requirements are met and solutions are kept up to date.
Ensure that any new business developments adhere to procedural and regulatory compliance requirements.
Cross functional collaboration to address gaps in the business and technical solution
Identify and document any non-functional requirements related to the functionality.
Provide guidance and clarity to technical resources around the business requirements.
Provide regular updates to the Delivery Manager on progress to plan as well as key risk and issues.
Support the management of defects and associated root cause analysis
Provide timely estimates to the Delivery Manager.
Peer Review build artefacts for the function area assigned
Regular interaction with the S&S and Operations functions throughout the lifecycle and post-implementation.
Regular collaboration with all Systems Analysts to ensure there is a consistent and 'best practice' approach across all teams
Required Knowledge and Skills
Fluent in English & Spanish.
University degree.
Experience in Finance, IT, or project management desirable but not essential.
Confident, and able to take initiative given client– and delivery-focused environment.
Independent, self-directing and delivery focused working style.
Superior analytical thinking.
Commercially aware.
Intermediate computer skills essential.
Excellent organizational, administration and time management skills.
Good team communication skills, confident in dealing with internal and external clients.
Highly developed written and oral communication skills.
At FNZ, we recognise that diversity, inclusion, and accessibility are important factors for our success. We embrace the unique perspective and capabilities of our current and future employees, which will help us continue to drive innovation and achieve our business goals. Recruitment decisions at FNZ are made in a non-discriminatory manner where all employees are valued and respected. In particular, we want to ensure accessibility needs are well supported thus, ensuring our recruitment process is fair and equitable for all applicants.
Please let us know if there is any support, we can provide to ensure FNZ's recruitment process is fully accessible to you. You can contact us at recruitment@fnz.co.uk to discuss specific requirements.
About FNZ
FNZ is a global FinTech firm, transforming the way financial institutions serve their wealth management customers. We partner with banks, insurers and asset managers to help people achieve their financial goals through our unique combination of technology leadership, innovation and asset servicing.
Our services enable our clients to provide best-in-class wealth management solutions to financial advisers, end-investors and the workplace. We pride ourselves on creating solutions that are flexible, transparent and scalable, reflecting the latest market, demographic and regulatory trends worldwide.
FNZ has experienced exceptional growth in the past decade, both in terms of assets-under-administration and also through the substantial expansion of our international footprint.
Today, we are responsible for over £400 billion in assets-under-administration, held by around seven million customers of some of the world's largest financial institutions, including Standard Life Aberdeen, Barclays, Lloyds Banking Group, Aviva, Quilter, HSBC, Santander, Vanguard, Generali, Zurich, UOB, UBS, National Australia Bank and BNZ.
In total, we partner with over 60 financial institutions globally and employ over 2,000 people in the United Kingdom, Australia, New Zealand, Germany, China, Singapore, Hong Kong and the Czech Republic.
The company is owned by a combination of CDPQ-Generation, the unique sustainable equity partnership and FNZ employee shareholders.