Overview
We are currently looking for motivated and experienced IT Project Managers to join our team and participate on global customers projects. Experience in a regulated environment is welcome, pharma and chemical industry background is an advantage. These positions are located in Basel, Dublin or Prague. This can be a full-time employment or an opportunity for IT freelancers.
Tasks & Accountabilities:
Manager high-level, complex IT projects ensuring conformance of the program effort to the technology strategies and providing overall leadership and management for the project effort.
Plan and organize projects, establish project governance models and staffing profiles. Develop Key Performance and Success Measures (KPIs).
Build sustained partnership with business to ensure 100% alignment of technology solutions with business needs.
Directly manage projects from start-up to completion. Ensure flawless execution on time, on budget, on quality and above customer expectations.
Identify stakeholders and effectively drive change into the organization. Ensure all Stakeholders are on board.
Scoping and planning the project, including developing project strategy
Ensure the key deliverables are produced on time, within budget, and in accordance with the agreed quality requirements
Facilitate adequate training and briefing to project participants for implemented techniques
Ensure that the program stakeholders are fully on board and informed of progress incl. quality reviews risks
Set and control project milestones and plan implementation strategy
Maintain an adequate documentation of all requirements and objectives from Scope and Vision to final project documentation
Requirements:
At least 4+ years of experience in IT Project Management with a proven track record of leading technical IT projects in regulated environment (pharma and chemical industry background is an advantage)
Experience from international companies and enterprise environment with ability to lead global, multicultural, multifunctional teams
Relevant expertise in running medium to large scale IT projects – ideally IT infrastructure projects
Formal Project Management accreditation preferred (PRINCE 2, PMP, CAPM, ICE etc.)
Experience with service development/management frameworks such as ITIL or COBIT.
Demonstrable leadership skills within a global matrix organization
Excellent budget management and negotiation skills
Experience with project management and analyst methodologies and best practices
Excellent communication skills, strong analytical skills
Broad knowledge of MS Project, and the MS Office Suite
Excellent command of spoken and written English, German is a plus
We offer:
Broad range of activities and tasks and projects
Further development and learning
Friendly working environment
Active using of foreign languages
Competitive salary and various benefits
About D-ploy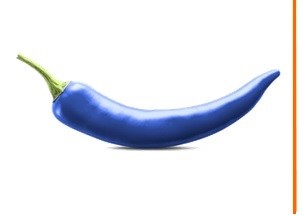 D-ploy is an IT Services and Engineering Solutions company with operations in Switzerland, Germany, Austria, USA, Czech Republic and UK. Since 2003, D-ploy has been offering IT services, knowledge and expertise to our customers across the globe. Our strength is in providing proven standard and individually tailored solutions, helping our customers achieve their strategic and business goals. Our core competencies are consulting and IT services in the area of IT infrastructure, service management, system engineering, migrations and operations.