Overview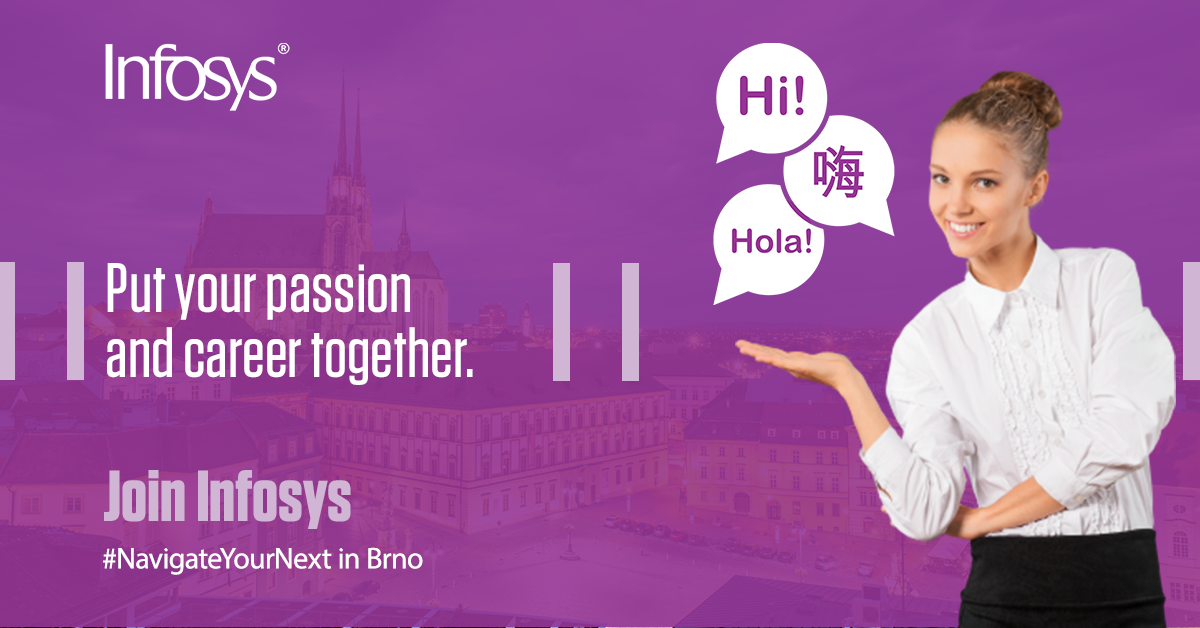 INFOSYS provides career opportunities and stable employment in a multinational environment where YOU can get a chance to use various languages, be a part of the prominent and world-famous brands, acquire and upgrade IT skills working from the all-new office building in the center of Brno or fully remote within the Czech Republic.
Your workday will just fly by as you will:
Be assigned for one future-oriented, long-lasting, and eminent client – an automobile manufacturer, an energy provider, a cosmetics company, a cell phone producer, an IT corporation, etc.
Be responsible for a remote technical/administrative troubleshooting of the accounts, systems, applications, laptops, PCs, related equipment, networks of the employees of the client in one particular country;
Be a coordinator and active participant in the communication via phone, emails, chats, ticketing tool (ServiceNow) with the client, professional technicians (L2 support);
Be a 'right hand' of the team leaders, assist with reporting;
Be a part of the shadowing program for the newcomers and ready to 'lend a hand' to your junior colleagues;
Be a member of the international, dynamic, and innovative company environment.
Why does Infosys choose you? You definitely:
Speak and write in English and German OR French fluently;
Are highly skilled to handle incoming inquiries successfully and give useful guidance to the client;
Have been a part of the Customer Support field;
Perceive multitasking and problem solving as a piece of cake;
Master Windows, VPN, Office 365, Citrix, ticketing tools, etc.
Know how to give a helping hand to a newcomer or your junior team member;
Want to be a team player rather than a lonely wolf;
Can be punctual and relied on.
Infosys esteems you as we provide:
Long-term and stable cooperation;
Performance bonus;
Financial appraisal for a referring your friends and acquaintances;
Monetary compensation of the night shifts and compensation days for working at the Czech state holidays;
Meal allowance
Multisport card;
Cafeteria;
Organized training sessions during the first weeks and further upskilling courses (online, with our experts);
25 days of paid leave;
Brand new offices (Vlnena street) with a game room, a silent zone, kitchenettes, a terrace in the center of Brno, 2nd largest city of the Czech Republic;
Expat Assistance Services for new joiners;
Teambuilding activities.
Infosys appreciates your time so the hiring process is usually concise
Apply – Receive a response after your CV evaluation – Get a call from our Recruiter – Arrange a video conference with our Team Leader/Manager – Get feedback/offer – Navigate your next with Infosys.
About Infosys (Czech Republic) Limited s.r.o.
We are Infosys Czech Republic, a diverse, multinational company based in India. We are focused mainly on outsourcing services to other businesses.
If you speak English, know how to communicate in other European languages and you have a passion for working with people, you can be the next Infoscion. We like to work with students, fresh graduates, and inexperienced people to help them improve their communication, analytical or IT skills. We see the potential in young people, and we love to see them grow within our company.
Navigate Your Next in Brno.