Overview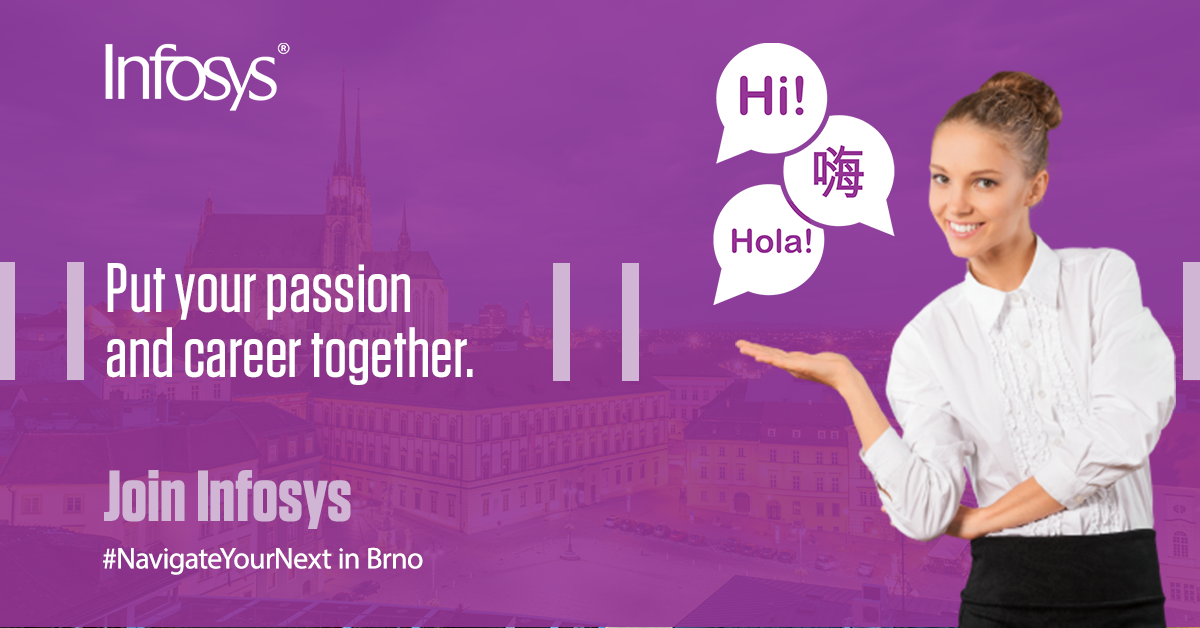 Infosys provides business consulting, technology, engineering and outsourcing services to help clients in over 30 countries build tomorrow's enterprise. Infosys have been present in Europe since 2004. Currently, we employ over 2 500 employees in Europe delivering services for Fortune 100 clients across various services. Our Brno centre is the most multicultural office within Infosys.
Do you enjoy using foreign languages in a day to day communication? Have you ever got lost or confused while using an online map application? If so, come and join Infosys and support our new client to improve the quality of a map app used by millions of users worldwide!
RESPONSIBILITIES:
• Interpret issues reported by internal and external map users
• Edit the map content
• Cooperation within the team
• Handle day to day transactions/tickets using client provided tools, guidelines and policies
REQUIREMENTS:
• English + French OR German OR Italian OR Dutch OR Portuguese OR  Hebrew B2 level
• Analytical skills
• Attention to detail
• The capability of research and identification of the right information
WE OFFER:
• Flexible working hours
• Unlimited contract
• Performance bonus
• Competitive salary
• Meal allowance
• Multisport Card
• Cafeteria
• Bike Friendly
• 5th week of leave
• Modern offices in the center of Brno, 2nd largest city of Czech Republic
• Initial Accommodation – 2 weeks of accommodation provided by the company on joining
Infosys appreciates your time so the hiring process is usually concise:
Apply – Receive a response after your CV evaluation – Get a call from our Recruiter – Arrange a video conference with our Team Leader/Manager – Get feedback/offer – Navigate your next with Infosys.
About Infosys (Czech Republic) Limited s.r.o.
We are Infosys Czech Republic, a diverse, multinational company based in India. We are focused mainly on outsourcing services to other businesses.
If you speak English, know how to communicate in other European languages and you have a passion for working with people, you can be the next Infoscion. We like to work with students, fresh graduates, and inexperienced people to help them improve their communication, analytical or IT skills. We see the potential in young people, and we love to see them grow within our company.
Navigate Your Next in Brno.