Overview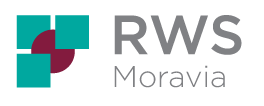 Our story? We started in 1990 as a company of two in Brno, Czech Republic, and are now over 1,500 "Moravians" across the Americas, Europe, and Asia.
We adapt products and content for global leaders and rising stars into over 170 languages using processes and technologies that are fit for the digital age. Think IT giants, big retail brands, life-saving medical device companies…these are our customers. Think software, websites, marketing, video, apps…we do it all.
You will work with people from around the world and become part of a dynamic, innovative team who will support you in everything you do.
What you would do
– Identify, qualify, contract and develop partner solutions (company and freelance), track their performance and ensure smooth and effective communication
– Negotiate vendor rates and discounts on yearly and/or project basis
– Ensure the databases are always up-to-date
– Assist Sales and Production with RFIs, RFPs & build tailored solutions for new business requirements
– Train new team members to make sure best practices are applied and followed
– Keep up to date with relevant local market trends
– Represent Moravia at industry conferences
What you should have
– Previous experience in an international environment and sourcing
– 1 – 2 years' experience in localization is a plus
– Advanced written and spoken English
– Good knowledge of MS Office
– Strong communication and negotiation skills
What we have for you
– An exciting company—we work with some of the most innovative brands in the world, and our employees are true professionals with unique skills
– A great team of people who are fair, open-minded, and friendly—and always ready to support you as much as possible
– International, English-speaking environment
– A chance to put your ideas into practice and engage with hundreds of employees globally
– Interesting challenges, trainings, and other internal opportunities to support your growth
– Fair compensation, bonuses, and a comprehensive benefits package
Online Application
To apply for this position online, please provide your contact information and then attach your CV/résumé and cover/motivational letter. Feel free to apply for as many opportunities for which you are qualified. If you do not find an appropriate job currently open, but feel you could contribute to Moravia in another capacity, you are welcome to apply as well. In that case, please specify the respective functional area of your interest.
For the purpose of the selection procedure for this position, Moravia IT s.r.o., Company ID: 03251853, Příkop 262/15, Zábrdovice 602 00 Brno, ("Moravia") as the Data Controller, shall process the data you provided (or publicly obtained) in accordance with the General Data Protection Regulation (EU) 2016/679. See our Recruitment Privacy Notice.
About RWS Moravia
RWS Moravia is a leader in localization: we translate, engineer, and test products and content on a global scale. We work with the world's top brands to ensure their success in international markets. We're high tech. We're multilingual. And we geek out on languages and cultures. We offer flexibility, great benefits, and constant learning and job growth opportunities. We have 1,500 employees and 9 offices around the world. Ready to go global with us?