Overview
Rocket Factory Augsburg AG (RFA) is a young international space startup. It was founded in 2018 as a spin-off of the OHB Group on the belief that daily space travel will revolutionize space service and the way we can improve life on earth. RFA is developing small launcher solutions for low cost access to space in a unique set up. If you want to be part of this NewSpace adventure pioneering space? Then join our journey and apply for our permanent and internship positions.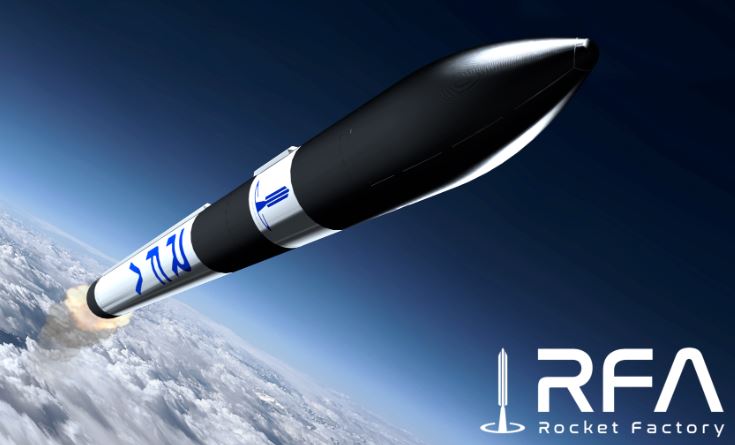 Controller (f/m/d)
A career as a controller at Rocket Factory Augsburg is for those who wish to work in a fast-paced environment where no two days are ever the same. You will play a key role in developing an agile landscape of planning, and reporting tools and procedures to ensure the achievement of financial and non-financial targets by continuously uncovering new improvement opportunities that create a positive impact on our business.
Your Tasks:
•    Collaborate with other corporate functions like Investor Relations, Business Development and Project Management to ensure we deliver a consistent story across the business
•    Enable fact-based decision making by providing stakeholders with timely, detailed and meaningful insights on business performance and program achievements
•    Lead and continually improve budgeting, operating forecasts and cash-flow projections for multiple legal entities
•    Develop financial and non-financial KPIs and report on whether we are on course to achieve our long-term goals and – if needed – propose course-corrective actions
•    Deliver standardized reporting on time each month whilst governing change requests accordingly
•    Drive further automation and establish, document, and deploy control processes and procedures
•    Participation in projects requiring financial input or involvement
Your Qualificatons:
•    Completion of a bachelors or master's degree in finance or similar at an accredited university or similar education
•    You are solution-oriented and determined, enjoy working in a team, and actively designing and optimizing processes
•    You've gained professional experience in a complex environment where you used your finance knowledge and analytical skills to create lasting business results
•    Strong stakeholder management skills required as you will need to be able to discuss and challenge internal stakeholders
•    Ability to manage multiple tasks simultaneously and work effectively in a high-pressure environment
•    Strong communications skills (written and verbal) in English
About Rocket Factory Augsburg
Rocket Factory Augsburg AG (RFA) was founded on the belief that opening fair and low-cost access to space will remove boundaries limiting human evolution. RFA is developing a launch service for small satellites to space in a unique set up to better understand and protect our Earth.
Rocket Factory Augsburg AG (RFA) is part of the OHB Group with headquarter in Augsburg. With our experienced core team, we are focusing on low cost launch technology within an automotive manufacturing environment. We are constantly growing and with a little more than 3 years into full operations we're at over 120 employees. If you are interested in joining the up and coming space program, then apply to us.