Overview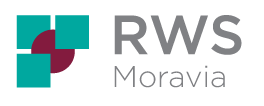 Responsibility for the quality of test scenarios, covering of application with tests and quality of final release of application version.
What you would do
Design of functional tests (test cases) of software applications
Creating, running and maintenance of automated tests/tools
Cooperation during preparation of test plans
Analysis and reporting of test results and found bugs
Status reporting on projects in progress on regular basis
Verification and revision of technical and user documentation
Participating on constant improvement of process of software development and testing and testing automation
Active cooperation with developers on bug reproduction, identification of causes of bugs and ways of their elimination
Responsibility for the quality of test scenarios, covering of application with tests and quality of final release of application version
What you should have
Knowledge of programming in at least one of the following languages: Visual Basic/VBScript, Java, C/C++, C#, Python
Knowledge of Windows and MacOS
Interest in scripting
Communication skills in written and spoken English (daily communication)
Flexibility/Adaptability
Ability to work in team
Knowledge of relational databases and SQL is a plus
What we have for you
An exciting company—we work with some of the most innovative brands in the world, and our employees are true professionals with unique skills
A great team of people who are fair, open-minded, and friendly—and always ready to support you as much as possible
International, English-speaking environment and pleasant offices in Campus (Bohunice)
Interesting challenges, trainings, and other internal opportunities to support your growth
Fair compensation, bonuses, and a comprehensive benefits package (flexible working hours, 5 weeks of vacation, 2 sick days, occasional work from home, meal vouchers, cafeteria plan)
Online Application
To apply for this position online, please provide your contact information and then attach your CV/résumé and cover/motivational letter. Feel free to apply for as many opportunities for which you are qualified. If you do not find an appropriate job currently open, but feel you could contribute to Moravia in another capacity, you are welcome to apply as well. In that case, please specify the respective functional area of your interest.
For the purpose of the selection procedure for this position, Moravia IT s.r.o., Company ID: 03251853, Příkop 262/15, Zábrdovice 602 00 Brno, ("Moravia") as the Data Controller, shall process the data you provided (or publicly obtained) in accordance with the General Data Protection Regulation (EU) 2016/679. See our Recruitment Privacy Notice.
About RWS Moravia
RWS Moravia is a leader in localization: we translate, engineer, and test products and content on a global scale. We work with the world's top brands to ensure their success in international markets. We're high tech. We're multilingual. And we geek out on languages and cultures. We offer flexibility, great benefits, and constant learning and job growth opportunities. We have 1,500 employees and 9 offices around the world. Ready to go global with us?