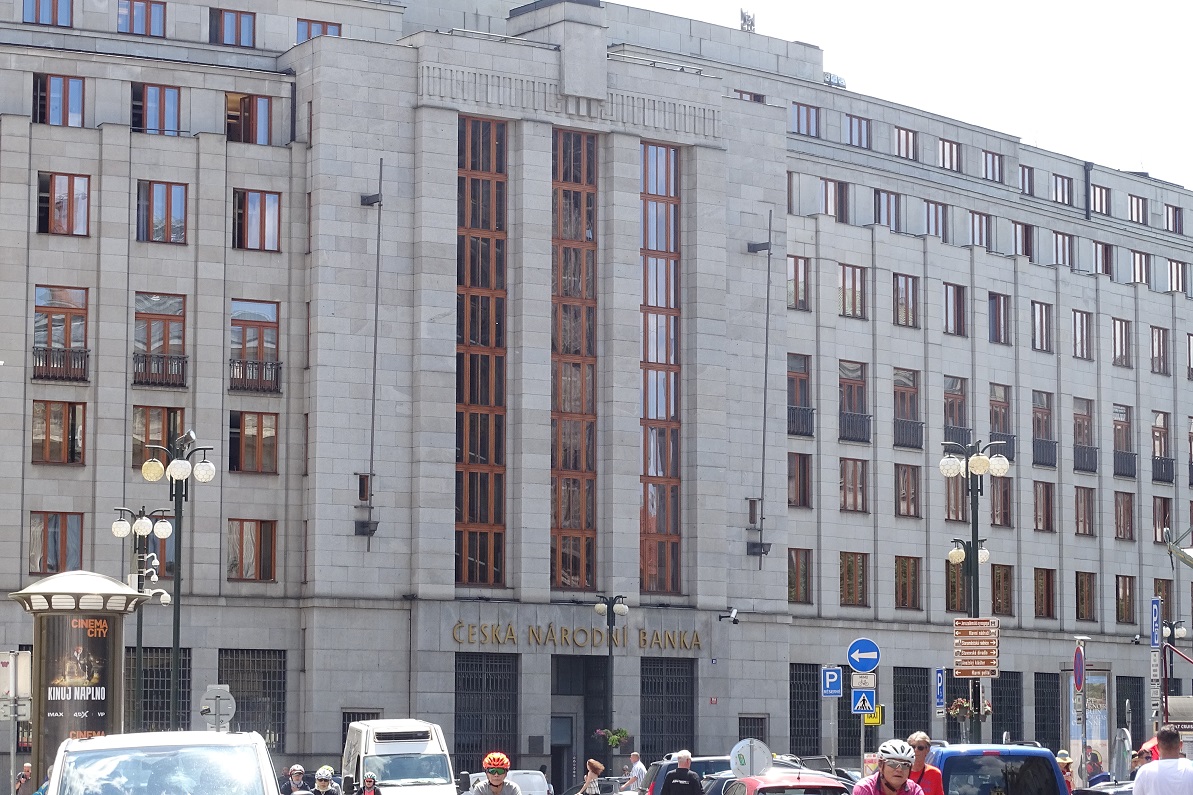 Interest Rate Hike Takes Markets By Surprise, Czech Koruna Strengthened Significantly
At their monthly meeting last Friday, the Czech National Bank (ČNB) board voted to increase their main interest rate to 2.25%. This took the markets by surprise and the Czech Koruna strengthened consequently. Almost all the analysts and commentators had expected no change at the moment. Title photo: Z. Moreau / Jobspin.
Author: Charles du Park
Prague, Feb 10 (JS) – Forex markets reacted strongly to the Czech National bank's increase in their benchmark interest rate. The 0.25% increase resulted in the Czech Koruna rising to its highest rate against the Euro since 2012.
Almost all the analysts and commentators had expected no change at the moment. Indeed some such as ING were looking to May for the earliest increase. However the continuing high inflation rate and tight labour market, which puts upward pressure on wages, persuaded 4 of the 7 board members to vote for an increase. This makes it the ninth increase in the last two and a half years.
Bloomberg highlighted that this is the first increase anywhere in the world in 2020. Bank governor, Jiří Rusnok, spoke about the difficulty in making the decision. This is because the inflationary pressures, which the bank now forecasts to be 3.2% in 2020, were balanced by continuing worries of sluggish growth; these were underlined by unexpectedly poor industrial production figures for December. They dropped by 3.4%, which was the first fall for five years.
The foreign exchange markets reacted immediately to the surprise move. The Czech Koruna rose by 0.8% to a 7 year high of  24.877 per Euro, although it later dropped back.
Bank governor Rusnok was quoted telling journalists: "We don't assume that inflation pressures could escalate to an extent where we would have to react with further hikes."  Indeed, other national banks in the region have held fire despite having similar inflationary pressures.
Countries such as Poland (1.5%), Hungary (0.9%) which govern their own rates, and Slovakia (0.0%) which is part of the Eurozone have resisted any increases.