SEARCH FOR LANGUAGE & TECH JOBS 
MULTILINGUAL JOBS CZECH REPUBLIC
Czech E-commerce assistant

Makesyoulocal

Makesyoulocal

Freelance
Full Time
Work from Home
Posted 23 hours ago

Technical R&D support

MEBSTER s.r.o.

Innovative company developing and producing exoskeletons

Full Time
Posted 3 weeks ago

Internship in Social Media Marketing

Jobspin International s.r.o.

Jobs for expats

Internship
Posted 3 weeks ago
Dec 15, 2023

Export Manager

EGS EUROPE

Import And Export Formwork systems and Scaffolding

Full Time
Work from Home
Posted 4 weeks ago
Jan 15, 2024
Load more listings

Meet your new career at Jobspin Job & Relocation Fairs!
Jobspin Job Fair is perfect for internationally-minded audience in the Czech Republic. Find jobs in Marketing, Communication, Customer Service, IT, HR & Recruiting, Accounting & Finance, Procurement, Logistics, Engineering and many other sectors. The official language of the event is English, you do not need to speak Czech to join this job fair!
People come to Jobspin Job Fairs to...
Meet in person potential managers and coworkers.
Give their resume in the hands of people who WILL read it.
Ask the questions and get a good feel on the work they will be doing.
The job fair is free to attend for all visitors with global minds.
PRAGUE JOB FAIR BRNO JOB FAIR OSTRAVA JOB FAIR
Recruiters and companies that wish to promote themselves among a large audience of international visitors are welcome to attend. Go to Information for Prague exhibitors, Information for Brno exhibitors or Information for Ostrava exhibitors.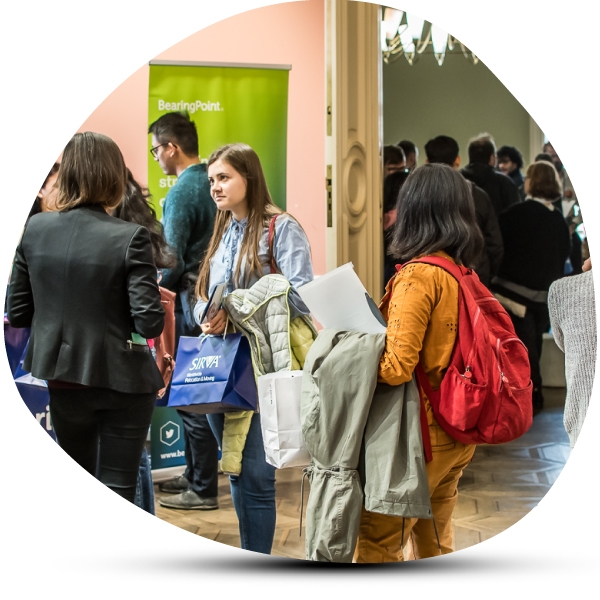 Connect with global minds in the Czech Republic
Connect with thousands of candidates with international education and work experience in Prague or Brno.