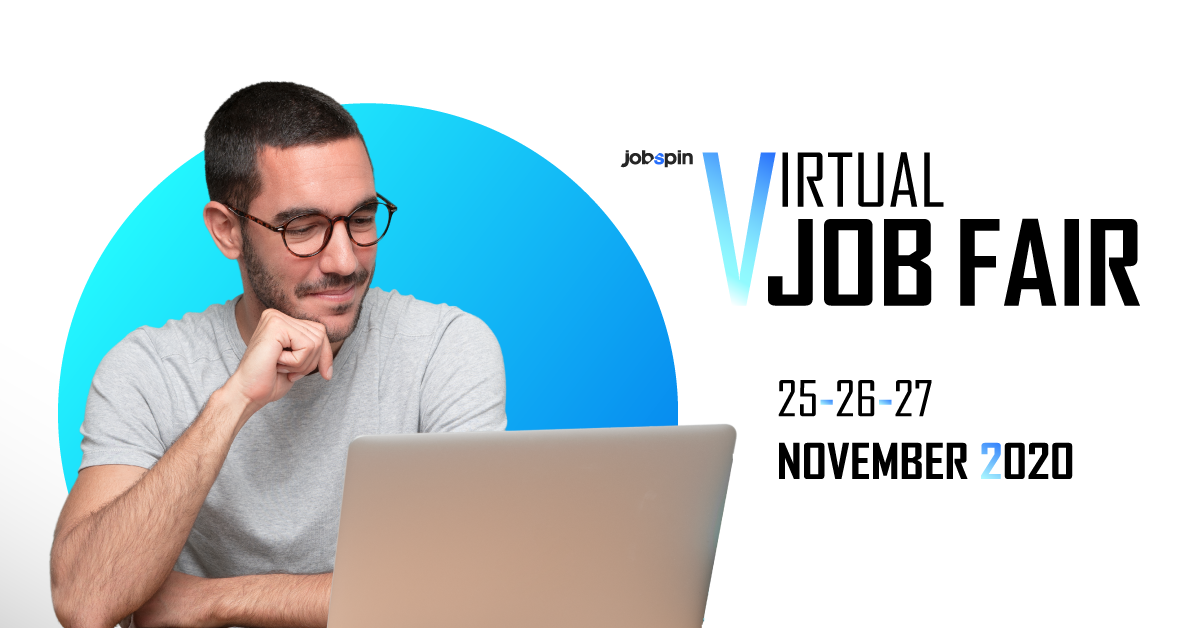 Live sessions with recruiters from global companies, expert workshops… Join Jobspin Job Fair today!
Live sessions with recruiters from global companies, workshops, seminars… available at one-click!
See what is on and join us on the last day of event with live program!
Use the interactive environment and INTRODUCE yourself and TALK with recruiters from AB InBev, Amazon, Cpl, GEP Worldwide, Honeywell, Infosys, Johnson & Johnson, NonStop Consulting, and Novartis…
Register your free ticket here: https://www.jobspin.cz/registration-jvf2020/
Program Highlights at #JVF2020 – November 27th
Navigate your next career steps with Infosys
11:00 AM-12:00 PM
Czech Labor Law: What should I know before signing a work contract
12:00 PM-12:40 PM
GEPpers speak: Work and Life in Prague
1:00 PM-1:20 PM
Live with AB InBev
2:00 PM-3:00 PM
How to land a job you'll love: Top tips from international headhunters
3:00 PM-4:00 PM
Cpl Jobs in Prague
3:00 PM-3:45 PM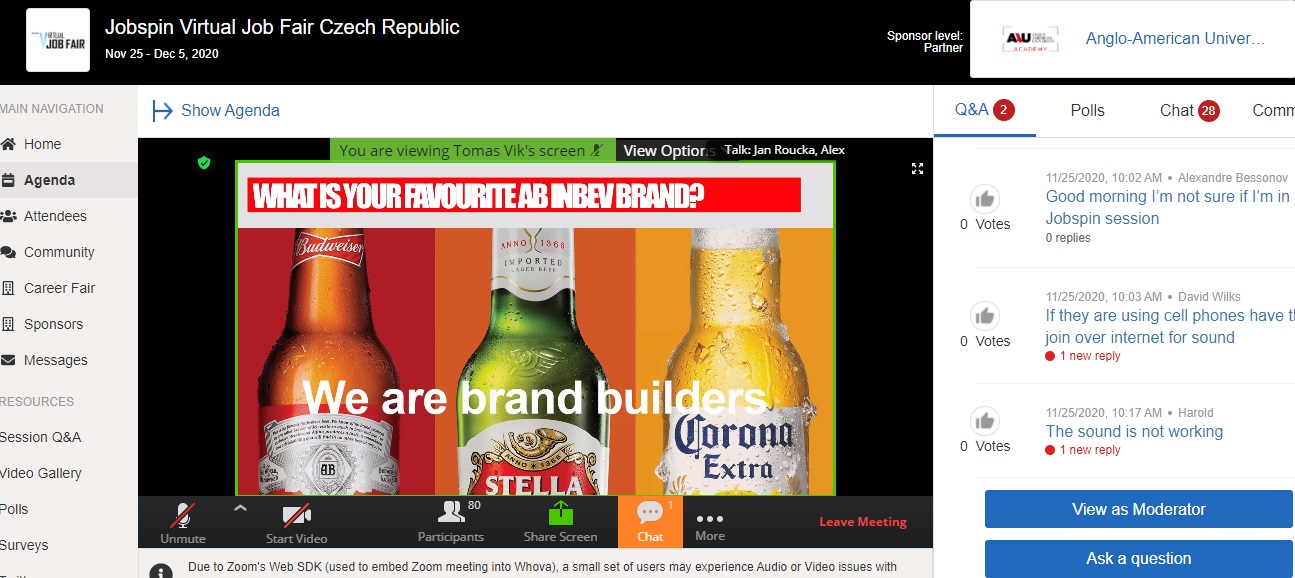 Live Session of AB InBev at Jobspin Job Fair on Wednesday, Nov. 25.See the program here.
IMPORTANT: You can access ALL job fair features only from your PC or Mac!! See "How it works" section for info.