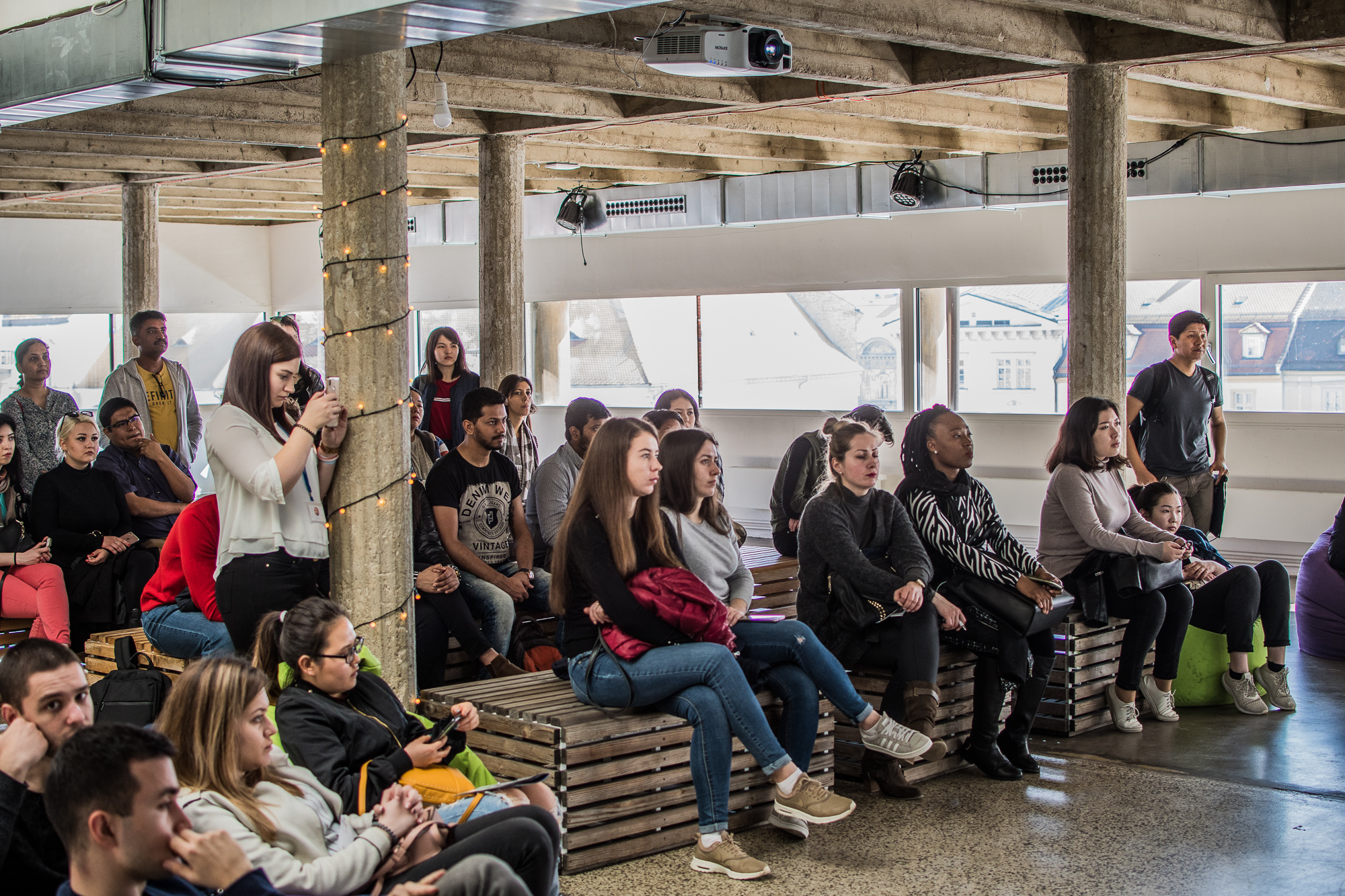 Program of Jobspin Job Fair in Brno, October 9, 2021
Join these engaging  #LiveTalks  with Brno's TOP employers. You are FREE to join all of them. Book your free ticket above and come on October 9!
Start: October 9 at 9AM, 3rd floor of Trznice building, Zelny trh 14
Save your free spot at the job fair here. The official website is here.
9:10-9:55 Kyndryl "Can Mulder and Scully succeed in IT?"
Speakers: Nada Petrović, Squad Leader and Client Delivery Manager, Miroslav Jindra, GTS Digital Workplace Services – Tribe Leader – DWS Shared SD
Nada Petrović Bio: "My Service Desk journey started in 2014, and my first role was a Customer Service Representative. As a former teacher I was given the opportunity to share IT tips with my users, and I loved it. Seven years later, I am still here, managing a multinational team and enjoying every aspect of my job. My company has given me a chance to develop skills I was not aware of, to meet various amazing people from different cultural backgrounds and to believe that nothing is impossible: I have actually learned what a server is and how it is being used."
Miroslav Jindra Bio: "I started on the Service Desk in 2009 as IMAC coordinator. Since that time I had a chance to go through an incredible journey which took me through 10 roles, multiple accounts and helped me to meet wonderful people and enriched my life in a way I have never imagined. I am never keeping this for myself and I love to share and support anyone who asks for it or who needs it."
10:00-10:45 Infosys "How to step up your career path in corporate."
Have you just finished studying or are you interested in a corporate position? Join us for a talk with our operation manager, who scaled the corporate ladder successfully within a few years. We will give you some tips and tricks on how to build your career and how to get the position of your dreams.
Speakers: Vladimir Lysik, Recruiter – Adela Kolibova, Recruiter – Sejla Voljevica, Operations Manager
11:00-11:45 Lufthansa InTouch (two short presentations) 11:00-11:20 – "Soft Skills matter", 11:20-11:45 – "Personal journey matters too"
11:00-11:20 – "Soft Skills matter"
Developing soft skills in tandem with technical capabilities in an imperative of the modern time. Well-developed soft skills in the workplace help employees to effectively communicate, to deliver results, to work together in a team, to solve problems and even positively influence the personal life. Lufthansa InTouch is driven by our employees as they are the first contact for our passengers, so we always ensure our staff develops strong soft skills.
Speaker: Irina Martinoska
11:20-11:45 – "Personal journey matters too"
7 years with one company sounds long for you? Not if you take over new tasks and responsibilities every 2-3 years! Join us on exciting journey through various teams and projects, career and personal development at Lufthansa InTouch! Do expect highlights from our journeys around the globe – we are airline employees after all 😊
Speaker: Maryna Velgan
12:00-12:45 Honeywell "How we are shaping the future at Honeywell"
There has always been one constant in research and development: change. At Honeywell, we work on technologies that are changing entire industries. Whether it's developing aviation software that makes flights safer, comfortable and more environmentally friendly; using live data to protect human lives, or creating automated solutions enabling same-day delivery of products. Honeywell has been a leader in innovation for the last 100 years and now we're deciding what's next. Hear from our speakers at Honeywell Czech Republic about some of the exciting challenges we face in our R&D center in Brno and find out how you can become a part of it.
13:00-13:45 CAPCO "Learn more about Capco, our corporate culture and gain insights into our projects for prestigious financial institutions and the working life of a consultant."
Speakers: Matej Slavik and Helmut Posch
14:00-14:45 Zebra Technologies "Build your edge, build your future in Zebra Technologies!"
Zebra Technologies is a global innovator at the edge of the enterprise with solutions and partners that enable businesses to gain a performance edge. Come to meet with our EMEA Technical Support Manager, Bernardo Feital, leading a group of circa 50 people supporting the Zebra portfolio. Bernardo with his team is supporting 11 different languages and giving the first line of support from several different channels as Live Chat, Support Community, Web Portal, Phone, and Email. The biggest aim in the management layer in the Support Services team in Brno is to provide a good balance to their employees and mind the diverse cultural background that the team contemplates, so this is translated into a good customer experience. Take this opportunity to hear more about Zebra culture and environment, inclusion and diversity, career growth, and company opportunities. Would you like to become one of the Zebras? Bernardo will encourage you how to be well-prepared for our interviews.
Speaker: Bernardo Feital, EMEA Technical Support Manager
15:00-15:45 RWS "Work in translation! How to get a job at the No. 1 localization company in the world."
Join us on our presentation to find out, what localization is, what happens when it goes wrong and in the meantime find out how to succeed in an interview with us.
Speaker: Lucie Veselá, Talent Acquisition Partner
Jobspin Multilingual Job Fair
Join for free at Trznice Brno, Zelny trh 14 (map)
October 9, 2021 at 9AM-4:30PM