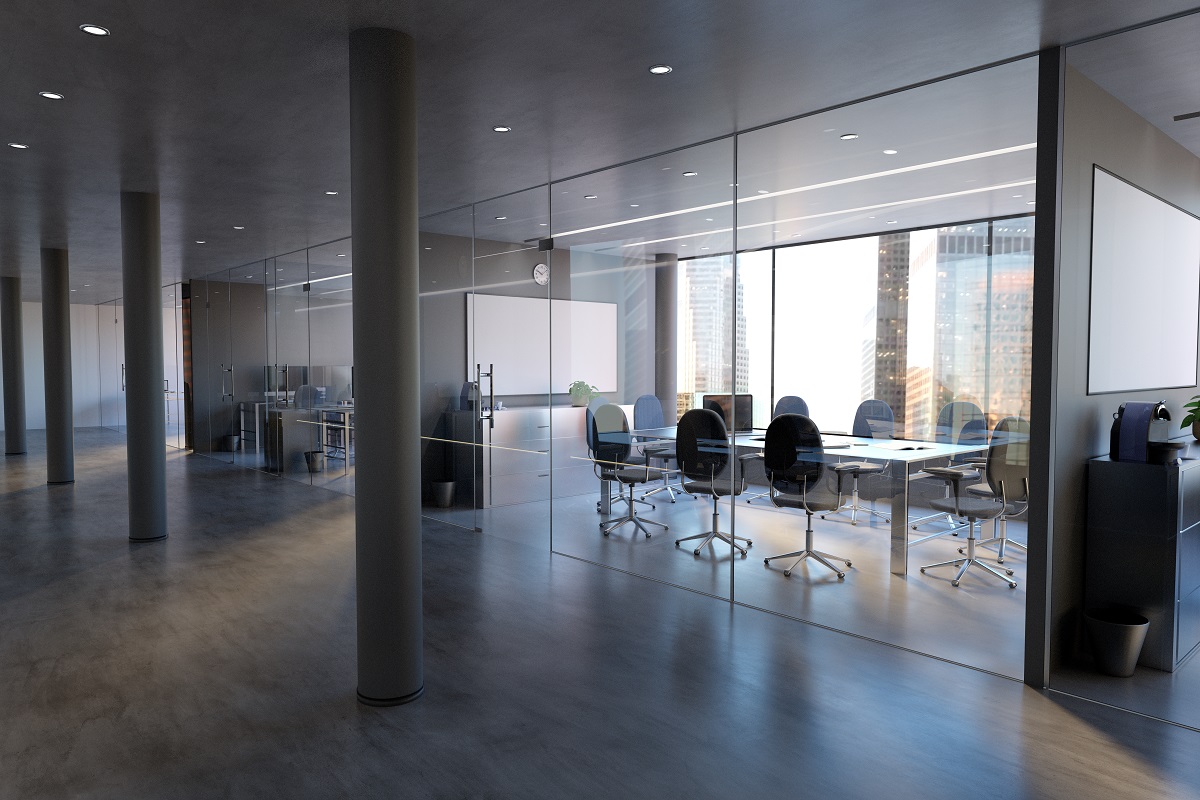 Key Office Market Trends in Prague and Major Czech Cities in 2022+
With the rapid shift to e-commerce, the commercial real estate sector is set to be greatly impacted by the shifts in working practices, business location and use of space. The picture will become clearer as staff increasingly return to the office, allowing organisations to rethink their workplace strategy to focus on quality and location of office space to match new employment models, such as hybrid working. Photo credit: Freepik 
Since the breakout of the pandemic, sub-leasing activity increased. The real estate sector will also be affected by the trend of Environmental, Social and Governance (ESG), ensuring that commercial properties are sustainable, efficient in many ways, and adapting to a changing environment, among other things. Construction can be postponed due to the current situation until a certain level of occupancy is reached or supply chain disruptions settle.
Vacancy rate at end of Q3 2021
| | |
| --- | --- |
| Prague | 8.0% |
| Brno | 11.4% |
| Ostrava | 6.5% |
Source: ABSL Survey 2022
Rent Increases Across Prague, High Vacancy Rates In Brno
Prague is the economic centre of the Czech Republic, and therefore hosts the largest number of offices in the market. According to the ABSL Survey 2022, there is currently just over 3.7 million m² of modern office space in the city, mainly in Prague 4 and 5, though other districts are also gaining in popularity. 
There were less office space projects completed in 2021, meaning that the vacancy rate remained at a stable level around 8%. However, fewer office constructions could result in limited options for those looking for new offices in 2022. Construction projects are forecast to get back on track from 2023 onwards. 
Brno is the second largest market with 638,000 m² of modern office space, similar to comparable markets in Poznan, Lodz and Katowice. Space in Brno is both in the centre and on the outskirts, but still within proximity to services and facilities. In Brno, office space is used as branches of larger companies, business service centres or R&D facilities. 
In recent years, construction of office space in Brno increased in response to an acknowledged high demand; the quality increased and so did the cost. It is still cheaper than Prague, but the gap is narrowing.
Ostrava has roughly 219,000 m² of office space, making it the third largest market in the Czech Republic. The areas in the historical centre and near the main shopping mall are prime office locations, but premises can be found spread around the city. It may be getting more difficult to find available properties due to a decrease in construction and a focus on the industrial sector in the city. 
Although these three cities are the most sought after by businesses, some are considering other options when deciding where to open their HQ, such as Olomouc, Pilsen and České Budějovice, where investors are seeing great potential. 
The cost of office space
Prague

Prime Office Space: Between €22.00 and €22.50 per m2 / per month. To increase to €25.00.

Other office space: €15.00 and €17.50 m2 / per month

Brno 

Prime Office Space: €16.00 per

m2 / per month or more. 

Other office space: €13.00 to €15.00  per m2 / per month

Ostrava

Prime Office Space: €12.50  per

m2 / per month

Other office space: €10.50 to €12 per m2 / per month 
Source: ABSL Survey 2022
Colliers Launches New Search Engine for Vacant Offices, Retail and Industrial Space in Czech Republic
Colliers is an investment management company with operations worldwide, which provides real estate and investment advice to clients to maximize the potential of property and speed up success for their investors. Officemap.cz, warehousesmap.cz, and retailmap.cz are portals for the company's new search engines, which search for vacant retail, warehouse or office space. These are the first search engines of their kind available in the Czech Republic, with data on warehouse, office and industrial space availability all over the country. The filter options can target the property searches based on various parameters, such as the location, size, price or duration of lease, as well as indicate retail properties in the most exclusive and expensive locations in Prague. Users can easily find their ideal properties with the targeted search, get an overview of what is out there, and compare options, as there is a lot of information about all the properties. These portals also offer up-to-date news and information about the current real estate market.
The maps on this property guide show all availability clearly, and they make the search simpler for the user, with property previews, addresses and rates. At present, the retail space search engines, Officemap.cz, Warehousesmap.cz, and Retailmap.cz, include almost 600 monitored office buildings, over 200 warehouse complexes throughout the Czech Republic, and 24 high street retail type spaces. The majority of vacant offices and shops are in Prague, while warehouses and industrial premises are evenly spread around Czech Republic. These bigger spaces have connections to larger population areas and good transport services.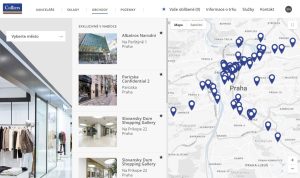 "New versions of our office, industrial and retail search engines are an important part of our strategy to improve client and customer service. These tools save customers time and offer them the most effective way of getting the information they need for their business and for making decisions," says Tewfik Sabongui, Managing Partner at Colliers Czech. Photo Credit: PR Colliers