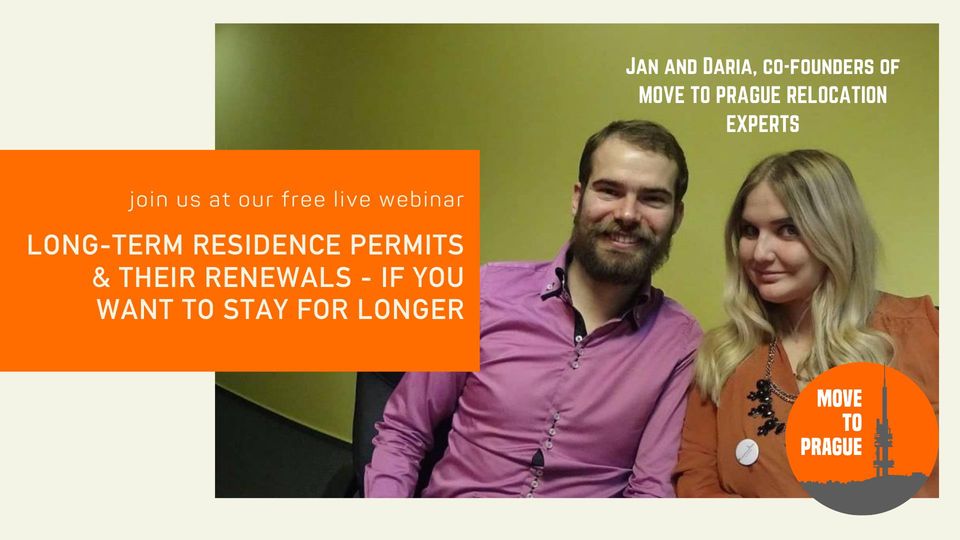 Free Facebook Live Immigration Consultancy Every Month
FREE LIVE IMMIGRATION CONSULTANCY EVERY MONTH by Jan and Daria from MOVE TO PRAGUE (@Move To Prague –  Relocation experts)!
So, you are already in the Czech Republic? Your visa is coming to an end? Would you like to know how to renew it?
Then save the date and join the monthly 90-min livestream, where Jan and Daria will answer all your questions! This time expect them to talk about how to arrange / renew your residency permit and stay in the country longer!
Jan and Daria from MOVE TO PRAGUE will cover all these issues and answer your questions LIVE and FREE on the 24th of September at 17:00 CET!
Make sure to join this event here so you don't miss it! The livestream webinar will take place on the MTP Facebook page here: facebook.com/movetoprague and on Instagram live: instagram.com/movetoprague.
More info: Visit the Facebook event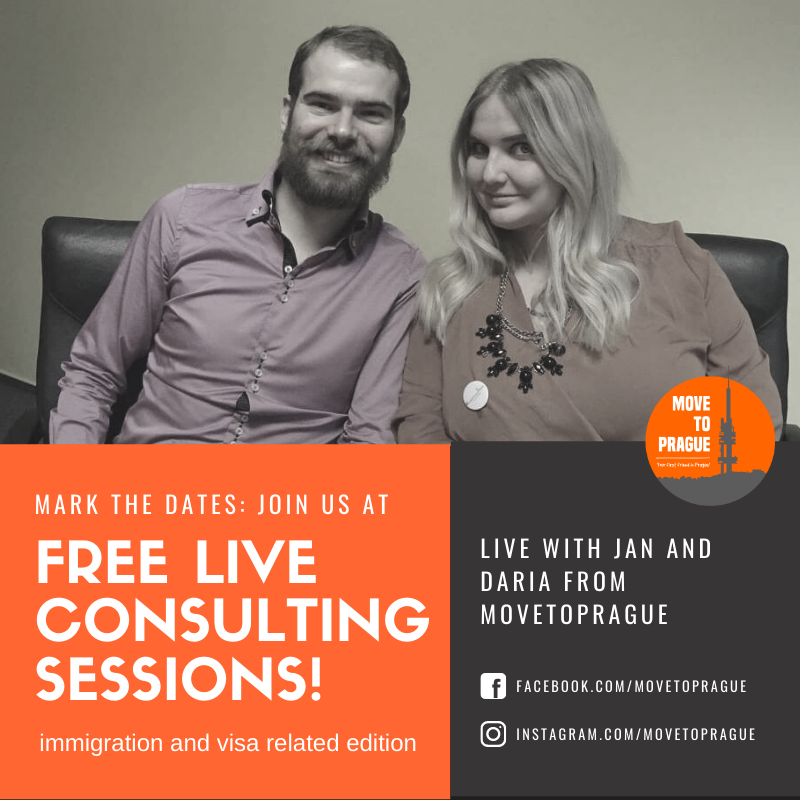 Job Fairs & Seminars, Relocation to the Czech Republic, Sponsored Post