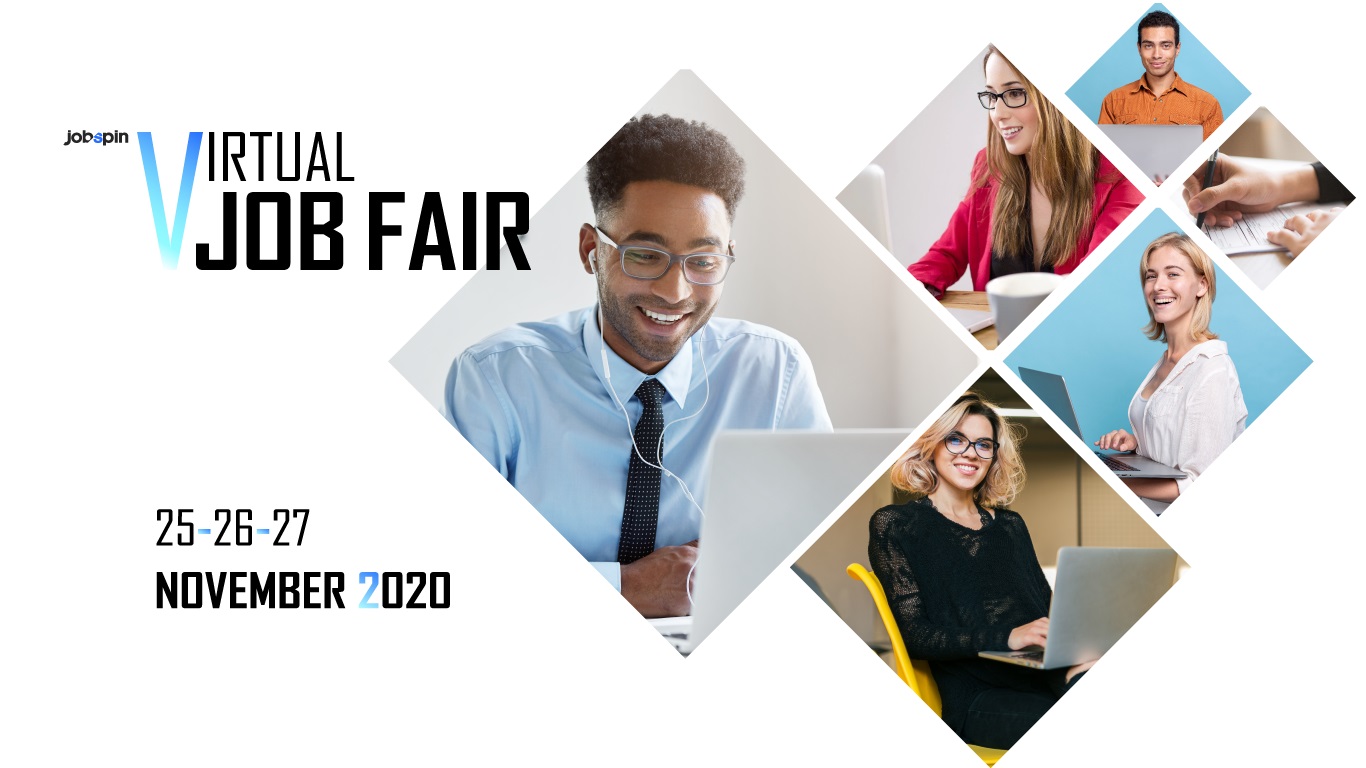 Access Jobspin Virtual Job Fair 2020 Now!
Access Jobspin Virtual Job Fair 2020
Register, create your professional profile, virtually visit employer booths, and access all presentations in the job fair program.
IMPORTANT: You can access ALL job fair features only from your PC or Mac!! See "How it works" section for info.
Access the event on Nov. 25th – Dec. 5th 
3 main event days Nov. 25-27, 2020 (Wed.-Fr.) at 10:00AM-4:30PM,
plus 7 extra days without employer live presence Nov. 28- Dec. 5 (Sat.-Sat.)
Live sessions with recruiters from global companies, workshops, seminars… available at one-click! The Job Fair program is available here.
Navigation – Key Features
Event Agenda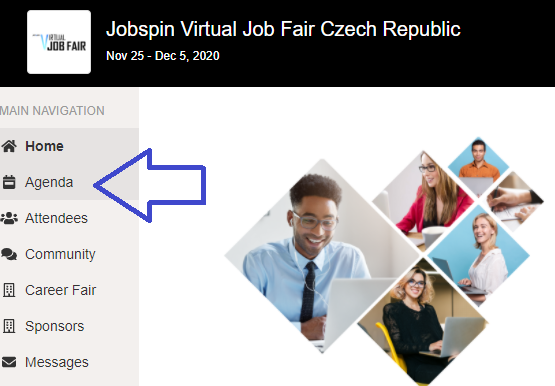 Access the event program from the main menu. All LIVE SESSIONS and links are available under "Agenda" menu item. The program is also available here.
Career Fair – Employer Booths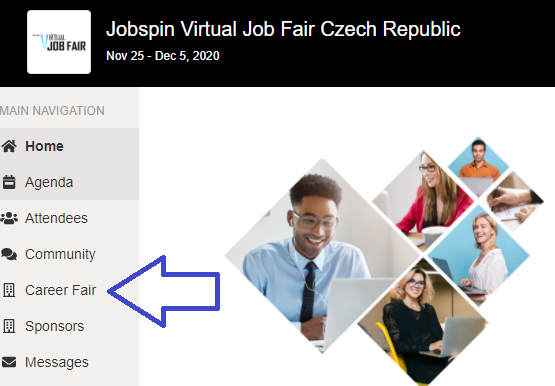 Visit employer booths from the main menu. All employers are listed under the "Career Fair" menu item.
Sponsors – Partners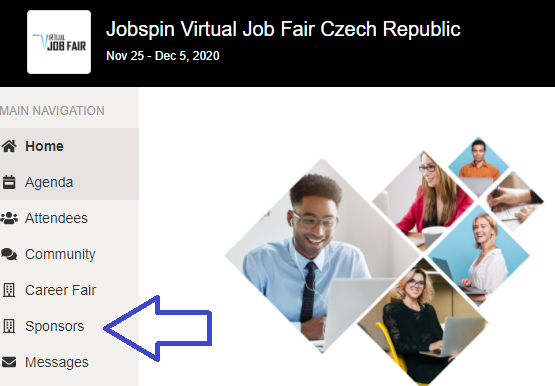 Find the event partners and their booths under "Sponsors" menu item.
Ask for help relocation experts and attorneys at law. Discover education programs for foreigners and leading expat media in the Czech Republic.
Attendees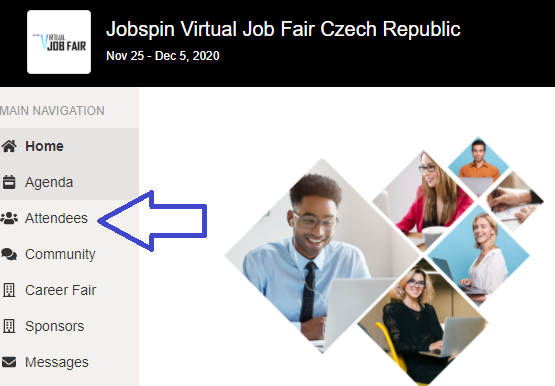 You can see profiles & connect, chat and video-chat with all job fair attendees once they accept your request.
Technical difficulties? Ask for help support@whova.com.