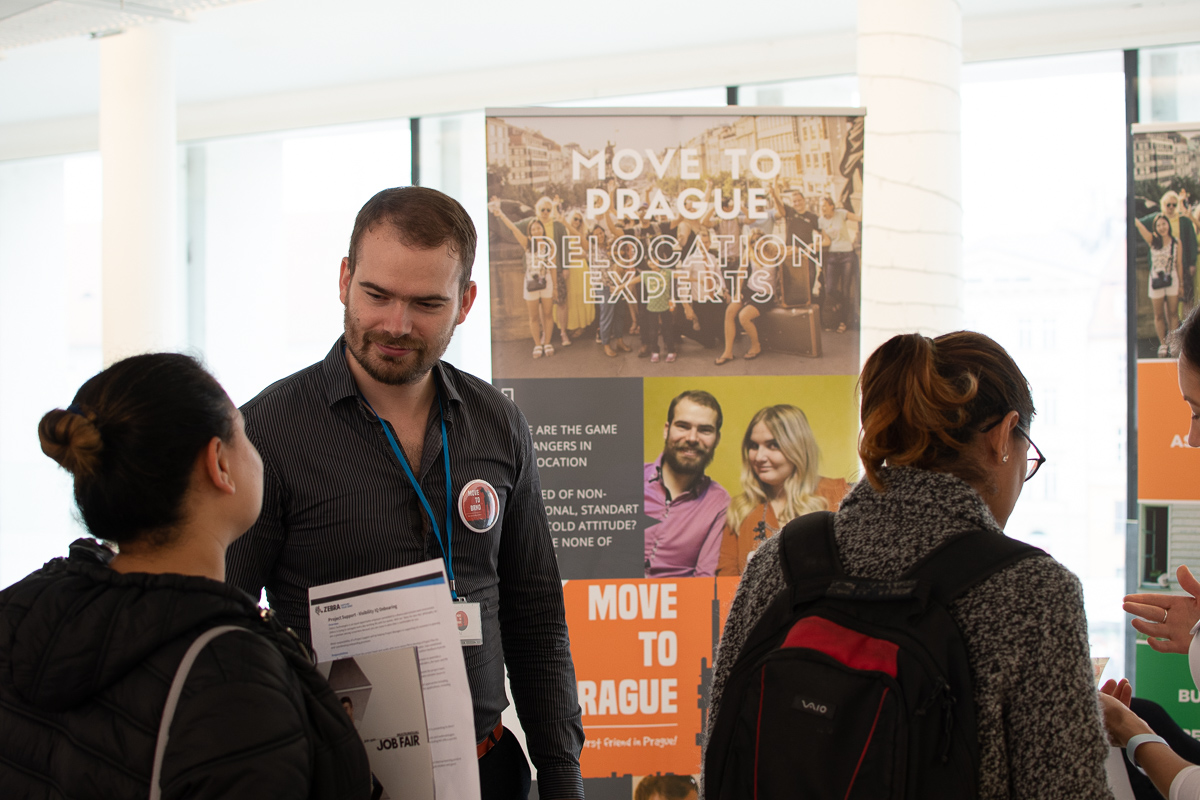 Get Hired at The Brno Jobspin Job Fair This Saturday!
October 5, 2021
More information about Brno job fair, October 9, 2021
More information about Prague job fair, November 13, 2021
Can you get hired on the spot while attending a job fair? The short answer is YES! Hundreds of expats have found employment after visiting one of the 13 previous Jobspin Multilingual Job Fairs in Prague and Brno. Representatives from the region's top employers will be present at the job fair, in search of new candidates and conducting interviews for open positions with knowledge of English and/or other European languages, across various sectors.
The Jobspin Job Fair will take place at the Tržnice building on Brno's Zelný trh on October 9th, 2021. The main partners of the 7th edition of Jobspin Brno are Lufthansa InTouch and Infosys.
Expat and bilingual job seekers can use this opportunity to ask recruiters at the employers' booths about open positions, company culture, and the application process. The official language of the job fair is English. "99% of our clients are representatives of multinational corporations. Which is logical – we organize job fairs for expats and bilingual job seekers. The official language of the event is English, the same as at our clients' workplaces," said Katerina Casadei, the main organizer of Jobspin Job Fairs.
The job fair event will comply with the current anti-epidemic rules. "Only people who have completed their vaccination or have a negative test will be allowed to enter. We also recommend to those who have been vaccinated to take another self-test before the event to increase safety. Visitors are also advised to refrain from the traditional handshake and opt for contactless forms of greetings," says Casadei.
For registration and detailed information about the job fair in Brno, visit the official website of Brno Jobspin Job Fair.
The 8th edition of the biggest job fair for expats and bilingual job seekers in Prague will take place on November 13th, 2021 at Anglo-American University, Letenská 5, Prague 1. See Jobspin in Prague for more information.