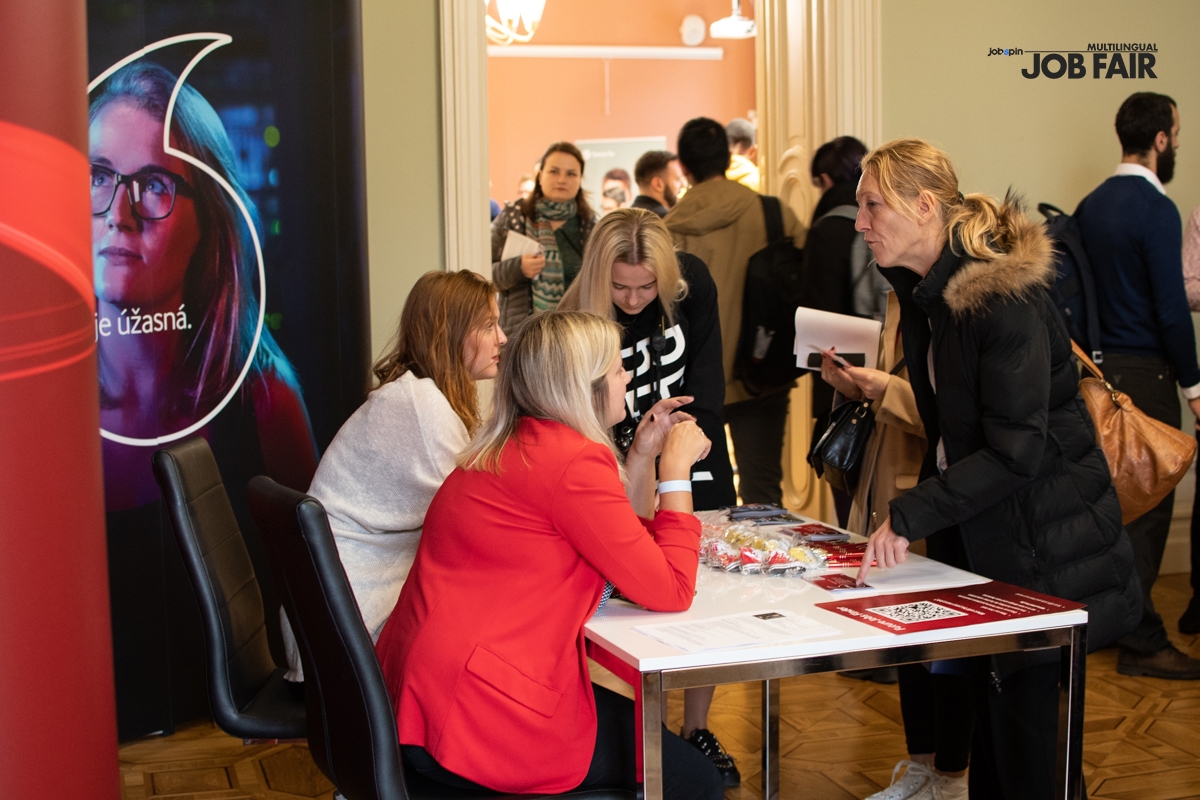 Four Ways To Make The Most of a Job Fair
Come to Jobspin Multilingual Job Fair, the biggest job fair for expats in Czechia, taking placein Prague on November 13th to accelerate your job hunt! Get ready to attend an exciting networking event with a few tips to get hired quickly and easily. The key is to distinguish yourself by showing up prepared and ready to make the most of the day. Follow this advice to ace your first impression with potential employers.
Are Job Fairs Worth Your Time? 
The answer is: ''One hundred percent yes!'' Job fairs are a smorgasbord of career opportunities for the hungry job seeker. Professional employers, recruiters and future coworkers will all be under one roof! What better networking opportunity could you ask for? Face-to-face meetings will give you a major advantage over emailing CVs that sometimes go unnoticed.
The value of job fairs is that they allow you to meet hiring managers and recruiters directly to talk about their values and open positions. At these events, you can also explore new career options, make connections that matter and learn relevant industry skills.
Get Ready To Attend A Job Fair!
Consider what you want to gain from a job fair. The difference between an average and a successful job-seeker often comes down to cultivating clarity and having a solid plan. Get ahead of the pack by arriving prepared with a strategy.
"It is a very quick and straightforward way to meet recruiters and understand better their company culture and what employment opportunities they have to offer. Every company is different, every team is different. When candidates meet HR representatives and team leaders of departments that are hiring new staff, they can quickly work out whether it's a "click" for them or if they should move on to the next stand and have a chat with another company," says Katerina Casadei, the main organizer of Jobspin Job Fairs.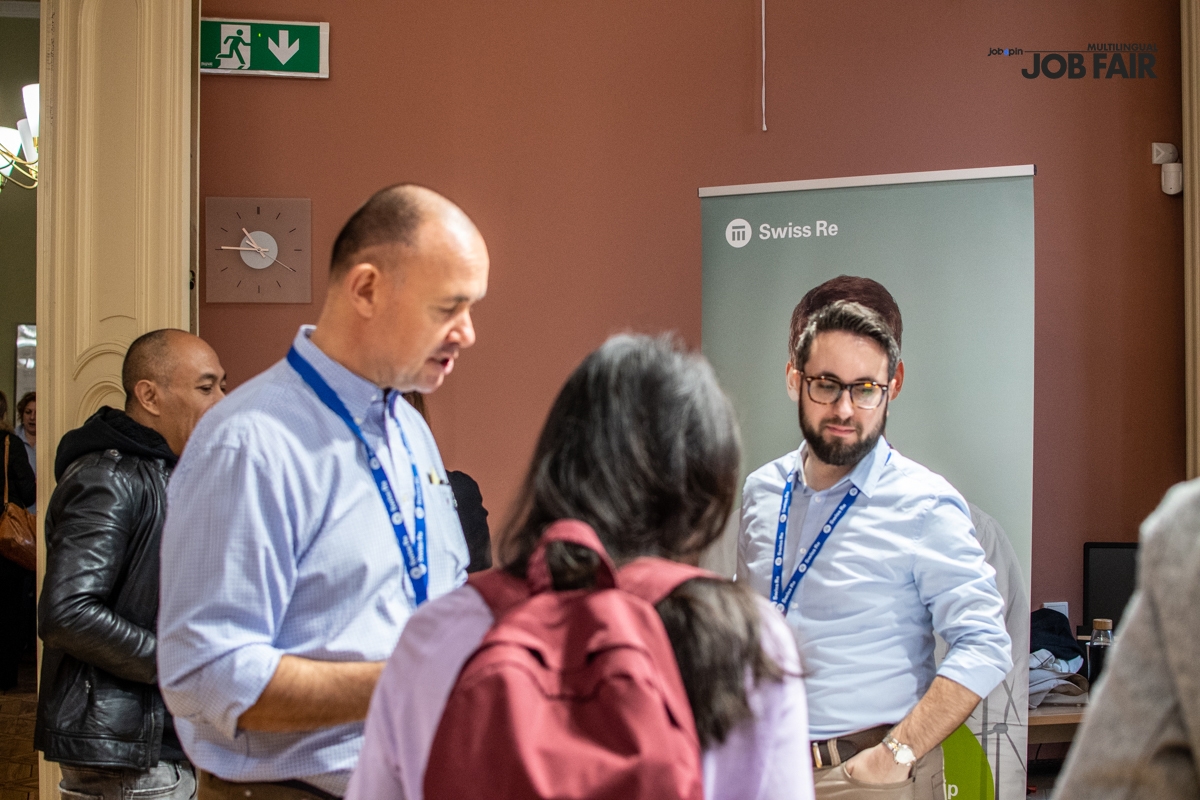 #1 – Decide Who You Want to Meet
A list of companies attending the fair will likely be provided by the organization hosting it. Review that list ahead of time and condense it into your own shortlist of companies you are interested in. Choose three to five companies you would like to work for and do some research. Check if any positions are available that match your experience. Read through the job descriptions to see what skills the companies are looking for to avoid wasting time on small talk.
#2 – Pack a Small Bag 
Making a lasting impression in less than five minutes is challenging, but you will impress recruiters by being prepared. Update your CV and print out several copies to hand out. You can even create several tailored versions, each emphasizing a different work experience and interest. Depending on your industry, you may also want to bring your portfolio or write a short letter of motivation to give to one or two companies you are highly interested in.
#3 – Communication is Key 
Conducting brief but engaging informal interviews may just land you the job! Try to spend time as effectively as possible and practice how to introduce yourself with a 1-minute elevator pitch. Keep it short and mention your name, background and why you're interested in the company.
Remember to smile and dress well. Appearance, body language, and dress code all contribute to how you are perceived. Choose the right wardrobe, a smart and professional outfit is ideal.
#4 – Leave With Confidence
Be sure to ask about the next step in the recruitment process and offer to visit the company's office for a longer conversation in the next few days. If there isn't a suitable job opening right now, ask the recruiter if it would be possible for you to come in for a brief informational interview. A little more face time with the company is always beneficial!
Take the recruiter's business card and thank them for their time. Make sure to send a follow-up email within 24 hours after the fair to reemphasize your interest in the position. Follow the recruiter's instructions to apply for the jobs you are interested in. It's a good idea to send in your CV within a few days of the event.
There is no guarantee that you will land a job at a career fair, but it's not impossible either, so if you are determined to get hired, it is worth the extra effort.
What is on Offer at The Jobspin Multilingual Job Fair?
Discover hundreds of multilingual jobs for expats in the Czech Republic at the Jobspin Multilingual Job Fair on November 13th from 10 AM to 4:30 PM, to be held at the Anglo-American University (Letenská 5, Prague 1).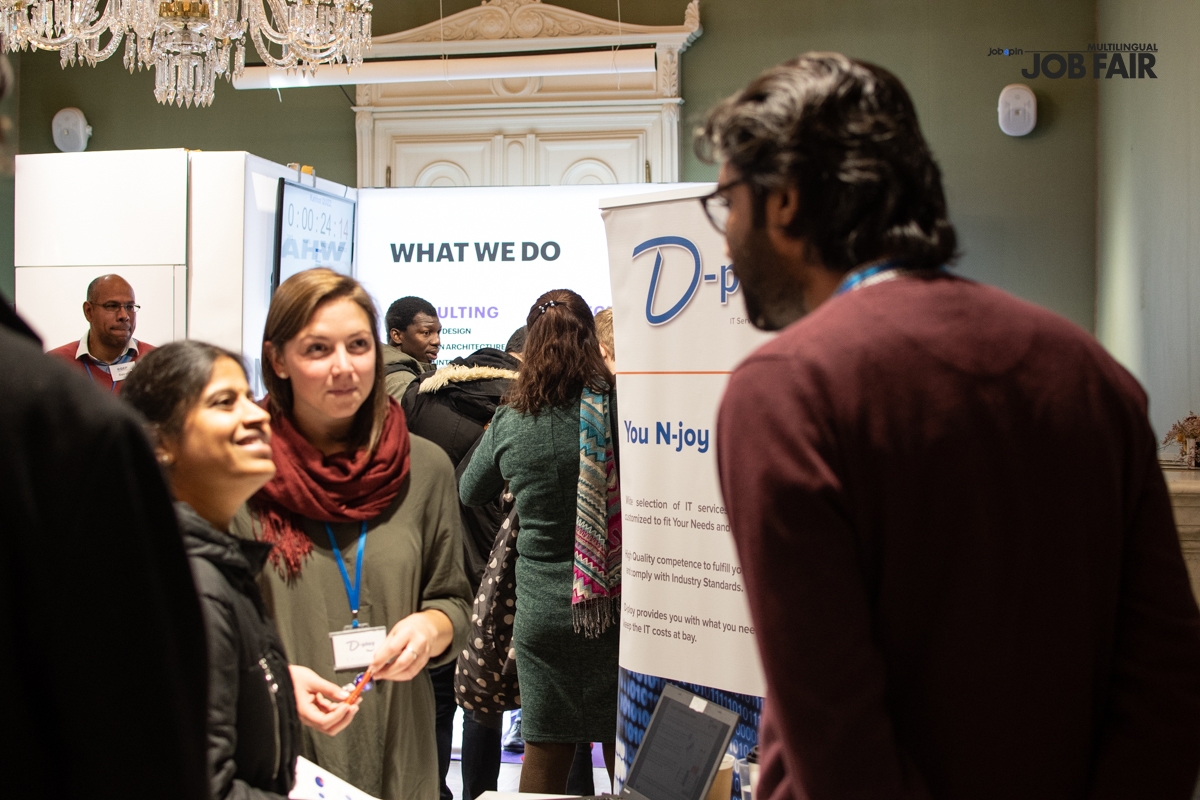 The event is organized annually by Jobspin, a Czech company that connects job seekers with global-minded employers. The job fair will be held in English and is free to attend for job seekers. It is an ideal networking opportunity for candidates with international education or work experience and fluency in English and other languages.
An engaging program with guest speakers will help you get to know the participating companies and their values. Free CV consulting and relocation advice is also available during the event. Recruiting professionals from Grafton Recruitment can help you craft the perfect CV and experts from Move to Prague and Prague Expat Centre can advise you on how to move to the Czech Republic.