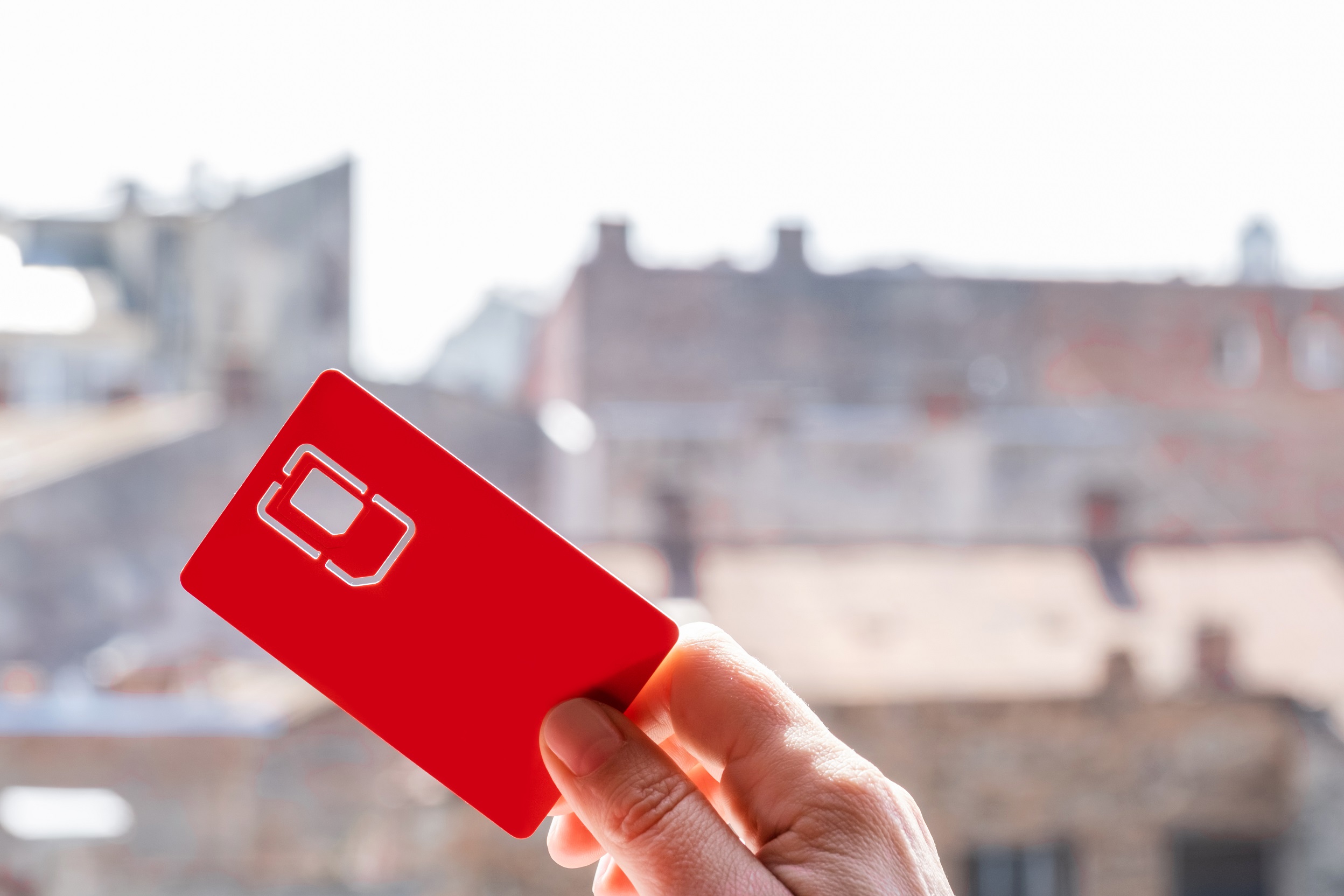 Expat Guide: Getting A Phone Number In The Czech Republic
There are a few things to get sorted early on that will make you feel settled in the Czech Republic. One of these is getting a local SIM card and setting up your Czech mobile number. If you're new here, you will be pleased with the variety of phone companies to choose from. But with so many options, it can be challenging for expats and visitors alike to know which company to choose. To make sure you get the right SIM card and the right contract, here is our guide to getting a phone number in the Czech Republic. Photo Credit: Freepik.
Written by Hana Zábranská and Nataliia Sliusarenko.
Why do you need to get a Czech SIM card if yours works just fine?
In general, you don't. A SIM card from any other European Union (EU) country will work perfectly fine in the territory of the Czech Republic without any roaming charges, though we would recommend checking the data limit, as it might be different than when you are using your tariff in your home country. However, you might need a Czech phone number later on, if you want to open a bank account, make an appointment, order something online, or in various other everyday life situations, as there is no guarantee that your foreign number will be accepted everywhere.
Acquiring a Czech SIM card is not a difficult process. All you need to do is to visit a branch of any mobile phone operator and get your card there. Prepaid cards can also be bought from newsagents or supermarkets. You usually have to pay around CZK 200 to 500, and part of that will be your starting credit. Nowadays some providers also allow you to order a SIM card online.
Mobile phone providers in the Czech Republic
There are 3 main mobile phone providers in the Czech Republic:
All of these providers offer prepaid SIM card plans as well as contract tariff plans. Each company offers a range of different price plans, and you can find out about these by visiting their websites or contacting their customer care.
Melis Karabulut, a member of the Jobspin team, shared with us her experience with setting up a Czech phone number with one of the providers mentioned above: "I was arranging a student tariff at one of the operators' offices in Brno. The process was quite smooth. As the staff were young they could speak English pretty well, so I could fix up the tariff on my own, although the contract was in Czech."
There are also some smaller operators providing services. Here are a few examples:
The mobile operators mentioned here mainly provide prepaid SIM cards with the tariff plan of your choice. Unlike a contract tariff, the prepaid card does not require personal registration and its service rates might be a little higher. The validity of the prepaid card depends on your usage. To extend its validity, you should top up its credit balance. Otherwise, your mobile operator will inform you when your card reaches its expiration date.
We recommend buying a prepaid card as a short-term solution if you are not sure whether you will be staying in the country for longer than a couple of months.
Mobile contracts
If you're planning to stay for a longer period of time, paying a monthly tariff will probably be a cheaper solution. The standard length of a contract usually runs for a minimum of 24 months.
The tariffs are not much different from prepaid solutions and you can get special bundles included, such as free minutes or SMS bundles. If you want to get a contract tariff plan, be ready to show some documents proving your identity or/and right of residence in the Czech Republic. For citizens from EU countries it is enough to show your ID card or passport or any other document with personal data and a photograph. For citizens of countries outside the EU, a passport or card with a permanent or long-term residence permit and another document with a photo and personal data are required.
Melis Karabulut added from her experience: "As a non-EU citizen I was required to show my passport, ISIC card (because I was setting up a student tariff), and also proof of accommodation. Moreover, I was obliged to pay a CZK 2,000 deposit as proof that I am going to stay in the Czech Republic for a period of time. Additionally, I was informed that the deposit will be paid back after a few months of using the tariff. In this case, I would recommend making sure it is written in the contract when the deposit will be paid back, so you can later exercise your right to get the deposit back without any problems."
Please note that the requirements can vary depending on the operator and type of contract.
What you should be aware of
When signing a contract there are a few things you should be aware of. First, check the duration of the contract (which usually runs for 24 months), and also the fine you may have to pay if you terminate the contract early. The fee is sometimes calculated by a complex formula, so you will not see any specific numbers. In this case, ask for a specific example – "If I want to quit the contract after only a few months, what will happen?"
Sometimes you can enter into a contract with preferential conditions (a low price for services or a modem) known also as the "Minimum Monthly Spending Limit", which is a minimum amount you are committed to paying every month. Make sure you are really going to spend this amount every month, otherwise the company can charge you the difference in your bill in order to reach the level of your monthly commitment.
The telecommunications market in the Czech Republic has shifted in recent months, mostly for the better. However, the simplest tariffs are still pretty pricey compared to other countries. Mobile data in the Czech Republic is the most expensive: while in many countries of the world, unlimited data for a nice price is a matter of course, in the Czech Republic it is not yet easily available. Although unlimited data is offered by all three main operators (O2, Vodafone and T-Mobile), the truth is that the tariff plans offered are not in fact completely unlimited, and you can only get them with special packages and offers.
As soon as you have received your new Czech phone number, you are ready to open a bank account in the Czech Republic. Meet you in the next guide!
Useful links:
https://www.justlanded.com/english/Czech-Republic/Czech-Republic-Guide/Telephone-Internet/Mobile-phones
http://www.istudentzone.cz/en/news/sim-card-cz/