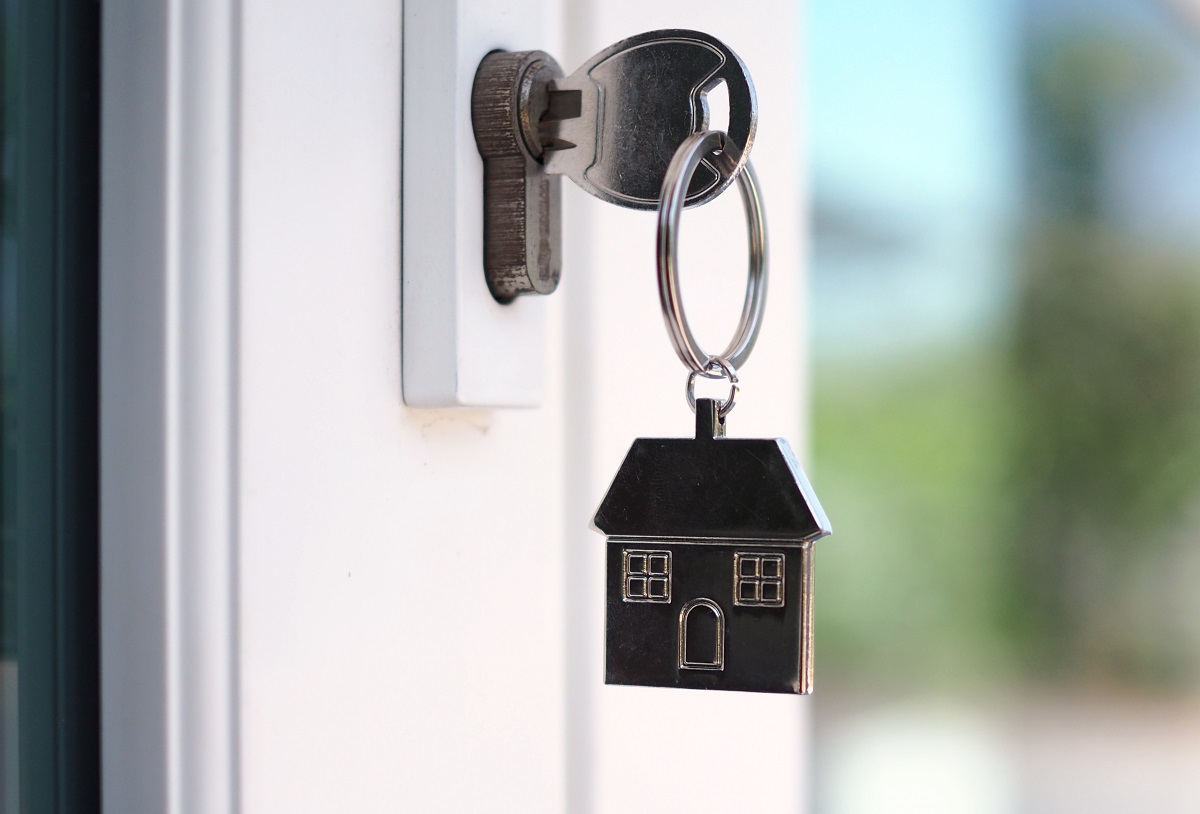 Expat guide: Where To Look For Housing in The Czech Republic
99 times out of 100, finding the right apartment is a serious challenge. In this guide we will cover the Czech housing market, helping you know where to look if you need to find accommodation in the Czech Republic. Photo Credit: Freepik.
Written by Nataliia Sliusarenko.
Adverts for available flats to rent are everywhere: housing portals, social media, newspapers, and of course from specialized rental property companies. Despite the variety of available sources, it can still be hard to find a place that suits your requirements, especially when you need information in English. English-friendly web pages tend to have higher prices than those in Czech. That's why we would recommend searching for flats on Czech portals, with the help of a Czech friend or Google Translate, as this way you can find a better deal.
Nowadays, the most common ways to find accommodation are through:
Portals for rented accommodation
Social media
Real estate agencies
If you look for an apartment yourself on a renting portal, you might get a better price. If you're too busy or you want to be sure that the deal is legit, you can use the services of a real estate agency, but be ready to pay commission on your contract.
To make your search easier, we have prepared a detailed guide to each of these three ways to look for an apartment.
The main Czech portals for renting and buying property
If you are looking for flatshare opportunities, these webpages could be useful:
These websites mostly offer accommodation in the bigger cities such as Prague and Brno.
Social Media
Social media is full of groups advertising housing for rent. The easiest way is to visit Facebook Marketplace and search by location. The most offers are on:
By changing the location, you will get results for different areas.
There are lots of other groups dedicated to flat-hunting. Here are some of the popular Facebook groups:
Real Estate Agencies
There are lots of real estate agents willing to help you find the apartment of your dreams. Of course, such services can't be free, and usually you have to pay a fee for the company/agent. These fees vary, but the most common amount is around one month of rent. Here are some of the main real estate agencies:
Be careful when dealing with real estate agents and always ask about their fees in advance so you don't regret it later.
In addition, there are some relocation companies which offer flat-hunting services for foreigners wishing to relocate to the Czech Republic.
Two examples are:
Housing types
When looking through housing adverts, it's important to understand the common terms used. Here are some of the most common apartment descriptions you will see in ads:
2+1, 1+1: The first number stands for the number of rooms in the apartment. The second usually means an extra room, which is in most cases a normal-sized kitchen.
1+KK: "KK" means a small kitchen – kitchenette and it is usually part of the room. This is a common way to describe studio apartments
1+0: This description is usually a synonym for 1+KK, meaning that there is only one room in the apartment, and the kitchen is a part of it.
In most cases it goes without saying that the bathroom is included, but we recommend asking about it to be sure. Do not expect anything to be in the apartment unless it is stated in the advertisement. Contact the owner/real estate agent and ask for a viewing to ensure that there are no unpleasant surprises waiting for you.
To learn more about which types of apartment are the most popular and the hardest to find, we asked Daria Somova, a relocation expert and founder of Move to Prague, which helps foreigners move to the Czech Republic. According to Daria, the choice of the apartment type mostly depends on whether the person is moving by themselves, with a partner or with children: "I would personally say that the most common types of apartments people are looking for are 1+kk studios, as they are suitable for individuals, or a 2+kk, 1+1 or 2+1 for young couples, so that there is an extra room and/or a kitchen.
"Of course, as those apartment types are the most popular, the demand for those places is the highest, so whenever such a flat pops up as available online, it is usually gone within a day or two. It is the most affordable option for young professionals, which is why we offer these kinds of flats the most to our clients," she added.
Prices
The highest rents in the Czech Republic can be found in Brno and Prague. In Prague the average price of 1 m²/month is CZK 302, as of March 2021. In Brno the price of 1 m²/month is CZK 261. If you would like to live closer to the city center, be ready to pay more, as the demand for housing in Brno and Prague is quite high. In comparison, rents per 1 m² in Ostrava and Olomouc are CZK 196 and CZK 221 respectively.
The table below shows rental prices in other cities in the Czech Republic.
Approximate rental price of 1 m² per month in the major Czech cities as of March 2021
| | |
| --- | --- |
| City | Price of 1 m²/month, CZK  |
| České Budějovice | 192 |
| Pardubice | 201 |
| Karlovy Vary | 172 |
| Hradec Králové | 213 |
| Plzeň | 194 |
Source: Realitymix.cz. This website contains information on approximate rental prices for a 60m² apartment.
For those looking for accommodation in the Czech Republic right now, Daria Somova has some advice: "Check, check and check again! The Czech Republic is known for scams, so invest a little time and make sure you are signing up for a real deal! Specifically, make sure you check the apartment at the cadaster to see who is the real owner (this is who really needs to be dealing with you or at least know about you ), whether it is actually registered as a residential property (not a non-living space or atelier, as you will not be able to live there legally) and whether the flat or the owner has any debt. Also, have someone review your lease contract and never sign something you do not understand. All those things could jeopardise your rent as well as visa/residency process If you are going through one. "
Daria added: "Never give money in advance without a receipt and without having checked all of the above first. At Move To Prague, we have been helping expats with the flat-hunting process for almost 10 years, and we always make sure the landlord and flat are legit, all documents are in order, and an English version of the contract is provided to make sure the process of moving in is as smooth as possible."