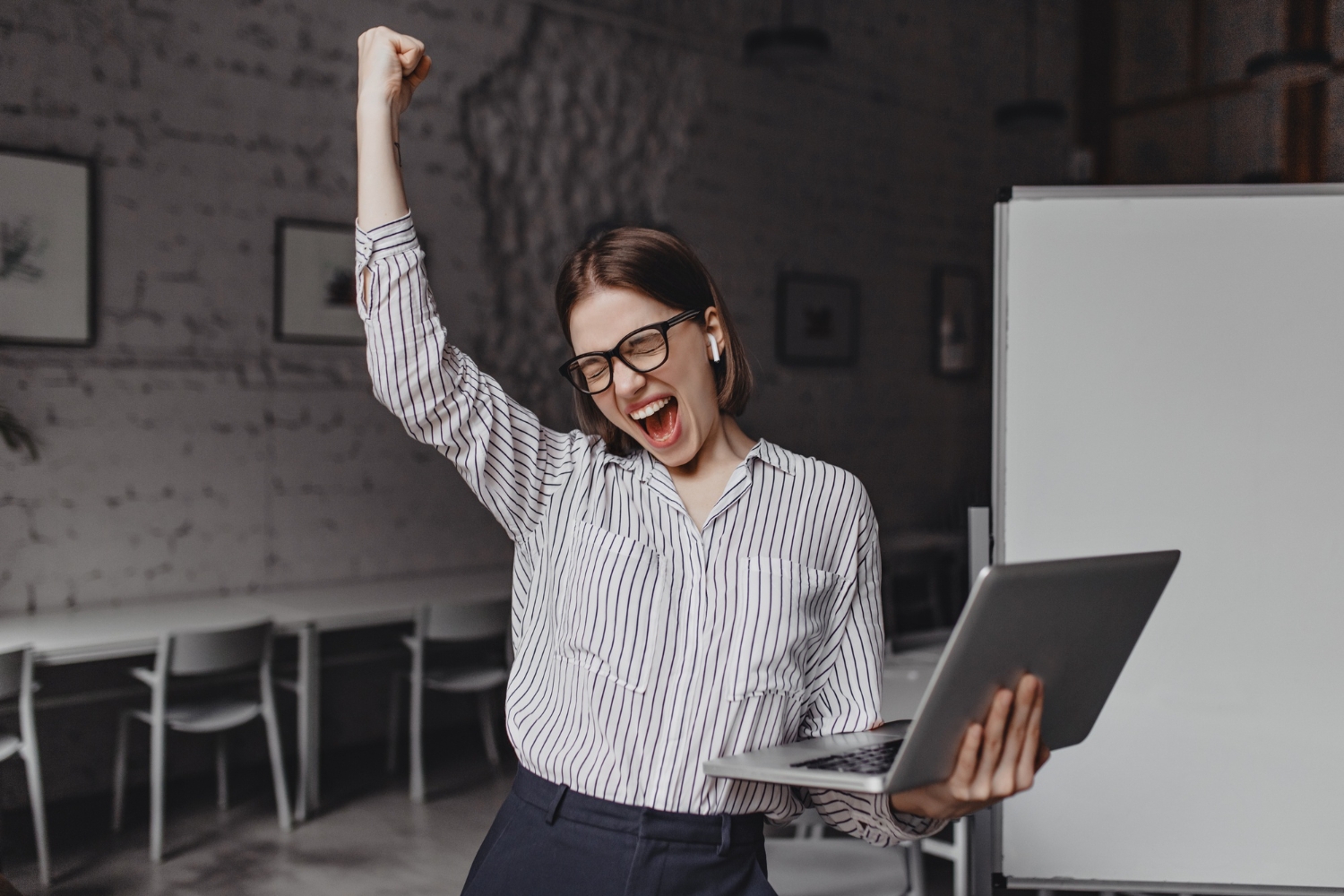 Make the Most of the Online Hiring Experience at the Jobspin Virtual Job Fair
The second edition of the successful Czech career fair Jobspin Virtual job Fair with a specific focus on language & tech jobs will offer the chance to discover and apply for job positions with internationally-minded employers in the Czech Republic. Check out the tips on prepping for an online career fair. Photo: Freepik.
"Jobspin Job Fair is a fantastic event for candidates who want to relocate and work in the Czech Republic. This career fair involves the added benefit of real-time communication between candidates and employers, plus a personal approach which is essential in the recruiting process," said Katerina Casadei, the main coordinator of Jobspin Job Fairs.
At the Jobspin Virtual job Fair 2021, English-speaking expat job seekers can easily interact with potential employers in one-on-one chat and video conversations and prove themselves as excellent candidates without any additional time and cost.
However, if you are attending an online career fair for the first time, you may have a few questions. How should you prepare? And what should you do to win employers over through the screen? If these thoughts have crossed your mind, don't worry! As an expert in job fairs, Jobspin has prepared a few tips on how you can land a job to match your career goals, skills and personality at the virtual job fair.
Let's get started! Appearances still matter, even at online events. If you are going to have a one-on-one video chat with a company representative, make sure that your appearance – and your background! – are appropriate to the situation.
It's also always a good idea to have your CV at hand. Of course, as the fair is virtual there is no need for a paper version, but make sure you have your CV up-to-date and formatted, ready to be sent whenever requested.
Two more very important things to consider are being on time and staying active at the virtual sessions. By being punctual, listening carefully and asking questions, you can demonstrate both your responsible attitude and your interest in the company, which can get you noticed by company recruiters.
See the program of live-streamed sessions with recruiters
Last but not least, it is important to get to know the companies attending beforehand. This gives you an essential insight into which companies match your career goals, and helps you write questions to ask the recruiters. To help you prepare for the Jobspin Virtual Job Fair 2021 on May 11th-13th, Jobspin is providing the list of employers.